USA: Micron Double Door Smart Fridge Vending Machine to the USA
2023-06-27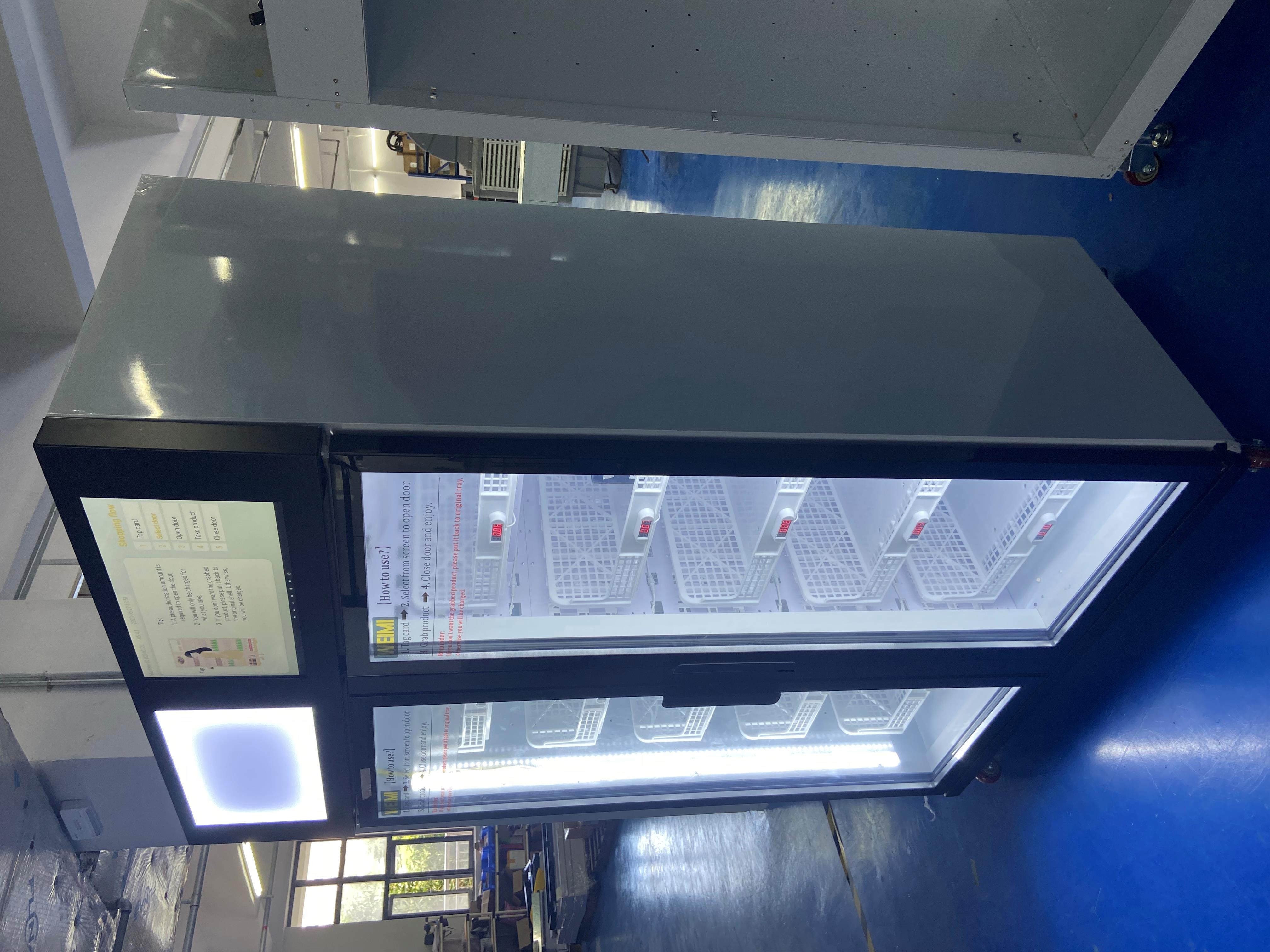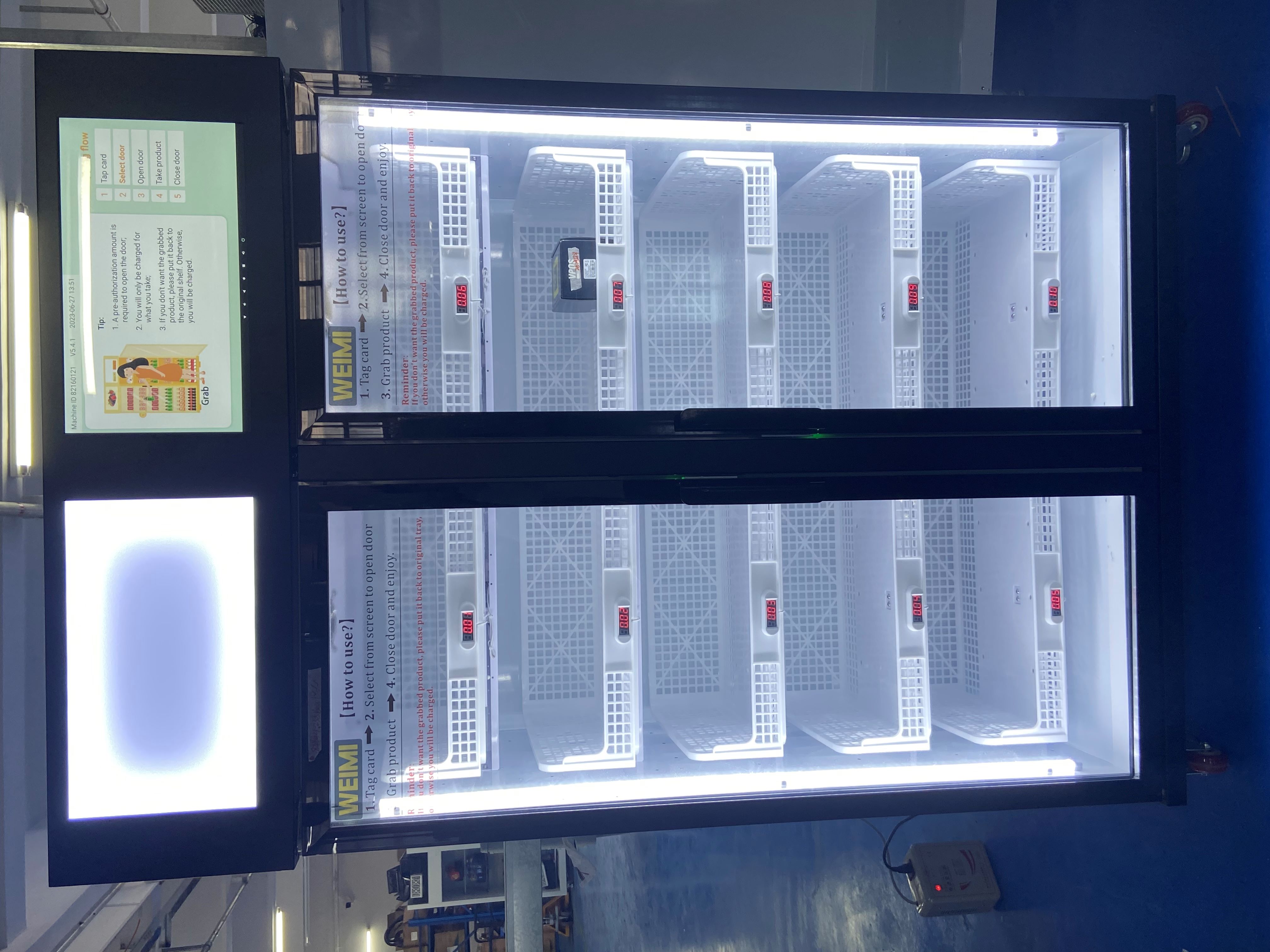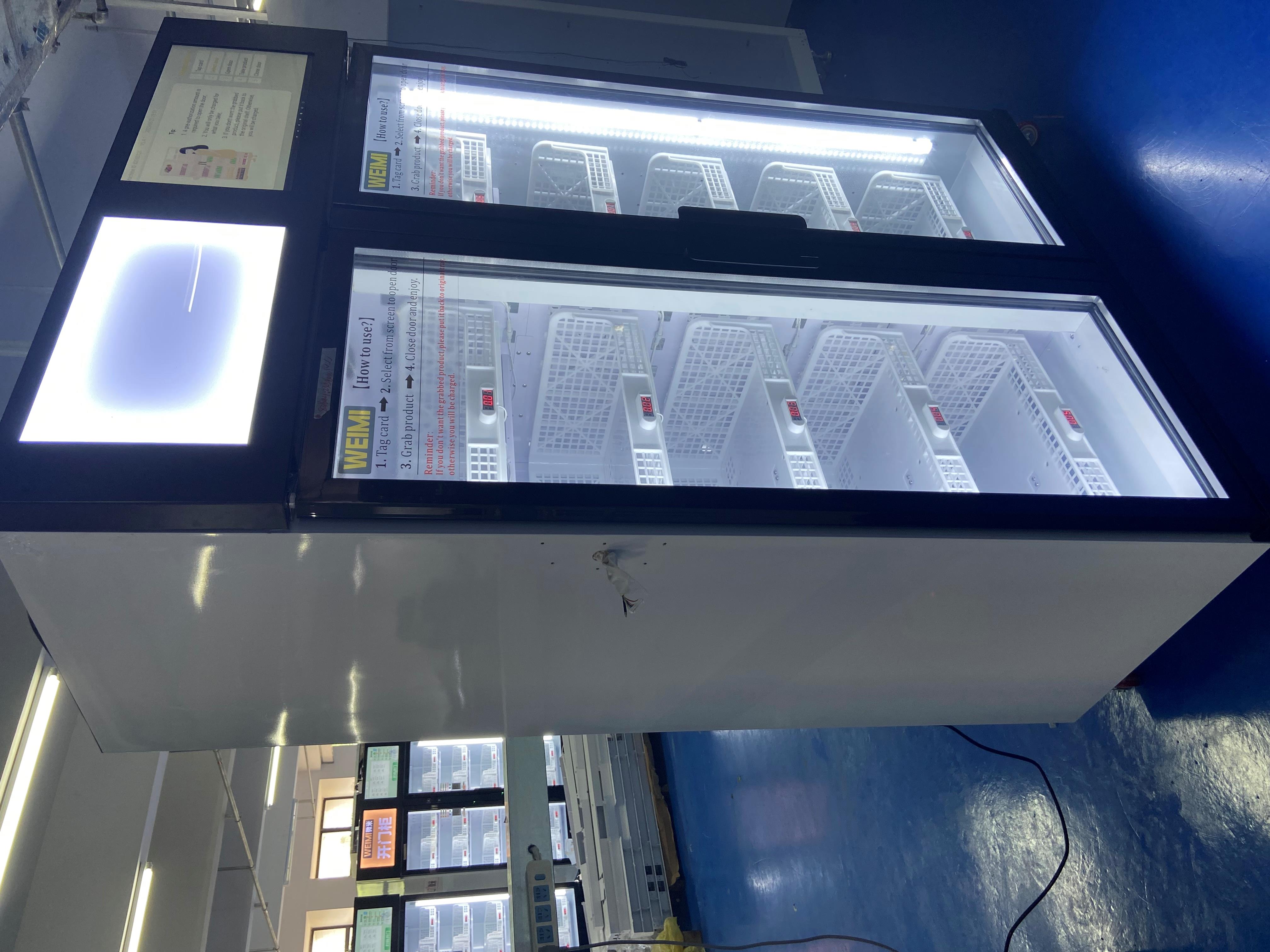 The Micron smart fridge vending machine revolutionizes the vending experience by offering a diverse range of products within a single machine. It incorporates advanced weight sensing technology, providing two convenient ways to sell products: by "KG" or "Piece."
Each tray within the machine is equipped with a weight sensor, allowing you to configure the product's price and weight through our server. For instance, a can of Coca-Cola may weigh 0.34kg and cost $1. When a customer selects a product, the machine intelligently compares the weight difference before and after the door is closed, accurately determining the item chosen and automatically charging the customer accordingly.
Compared to traditional vending machines, the Micron smart fridge vending machine significantly reduces shopping time, requiring only three simple steps and less than 15 seconds to complete a transaction. Moreover, it can accommodate two customers simultaneously, ensuring minimal waiting time. This makes it an ideal solution for high-traffic locations where efficiency is crucial.
In our commitment to sustainability, we utilize R290 to minimize energy costs. Furthermore, we have developed a smart software system that enables seamless control of the machine from mobile phones and PCs. For instance, during the daytime, you can conveniently turn off the machine's internal lighting.
The smart software system offers exceptional operational efficiency, eliminating the need for constant machine, inventory, sales data, and billing history checks. You can effortlessly manage inventory replenishment, conduct repairs, adjust temperature settings, and turn the machine on or off, all through the user-friendly software system. Additionally, we provide comprehensive OEM/ODM services for both the machine and software system, ensuring a tailored solution to meet your specific requirements.
---
About Us
China's NO.1 Smart Fridge Vending Machine Exporter
China's Top 3 Vending Machine Exporter
8 Years. Production experience
50 Countries. Exported to 50+ countries
30,000 Machines. In the field
16,000 ㎡. Production base
800 Machines. Monthly production capacity
For more information about us, please click this link.
---
Contact Us
Email: nate@micronvending.com
Whatsapp: +8613826225189
Skype: nate.ye2
WeChat: 13826225189