Flower vending machine: 24/7 Fresh Flower Store in France
2023-08-01
Vending machine for selling flowers is a game-changer in the floral retail industry today. This innovative solution combines convenience, freshness, and a seamless shopping experience for customers while providing a smart and efficient system for operators. 
Our flower vending machine is equipped with features designed to cater to the modern consumer's needs. With three temperature systems, including freezing (-18℃-20℃), cooling (3℃-20℃), and ambient, we ensure that both fresh and artificial flowers are available to customers throughout the day and night. The cooling system preserves the freshness of delicate blooms, while ambient lockers provide options for dry and fake flowers, meeting a diverse range of preferences.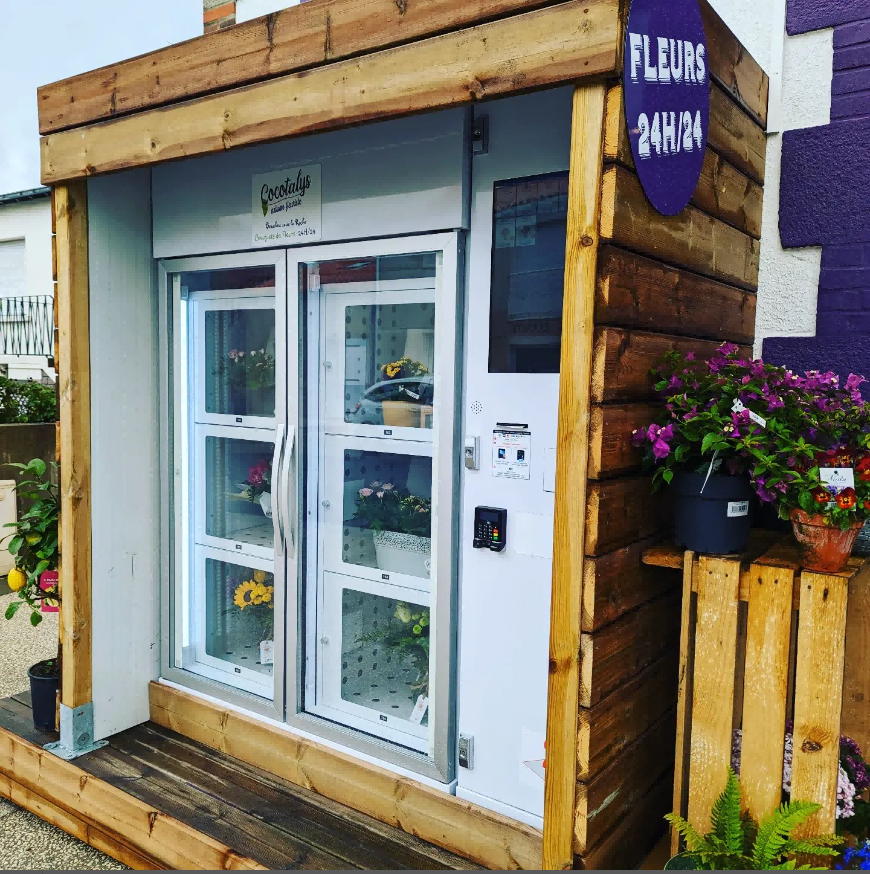 Custom Locker Sizes: To accommodate various flower arrangements and sizes, our flower vending machine offers custom locker sizes. This flexibility allows operators to cater to a wide range of flower products, ensuring that every bouquet is beautifully presented and remains in perfect condition until it reaches the hands of the customer.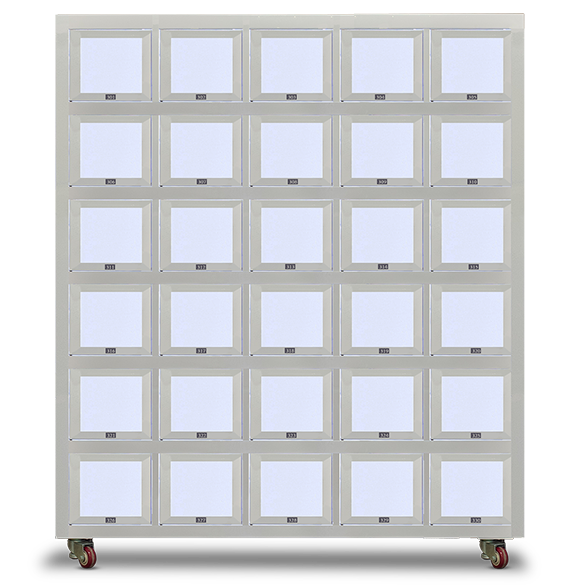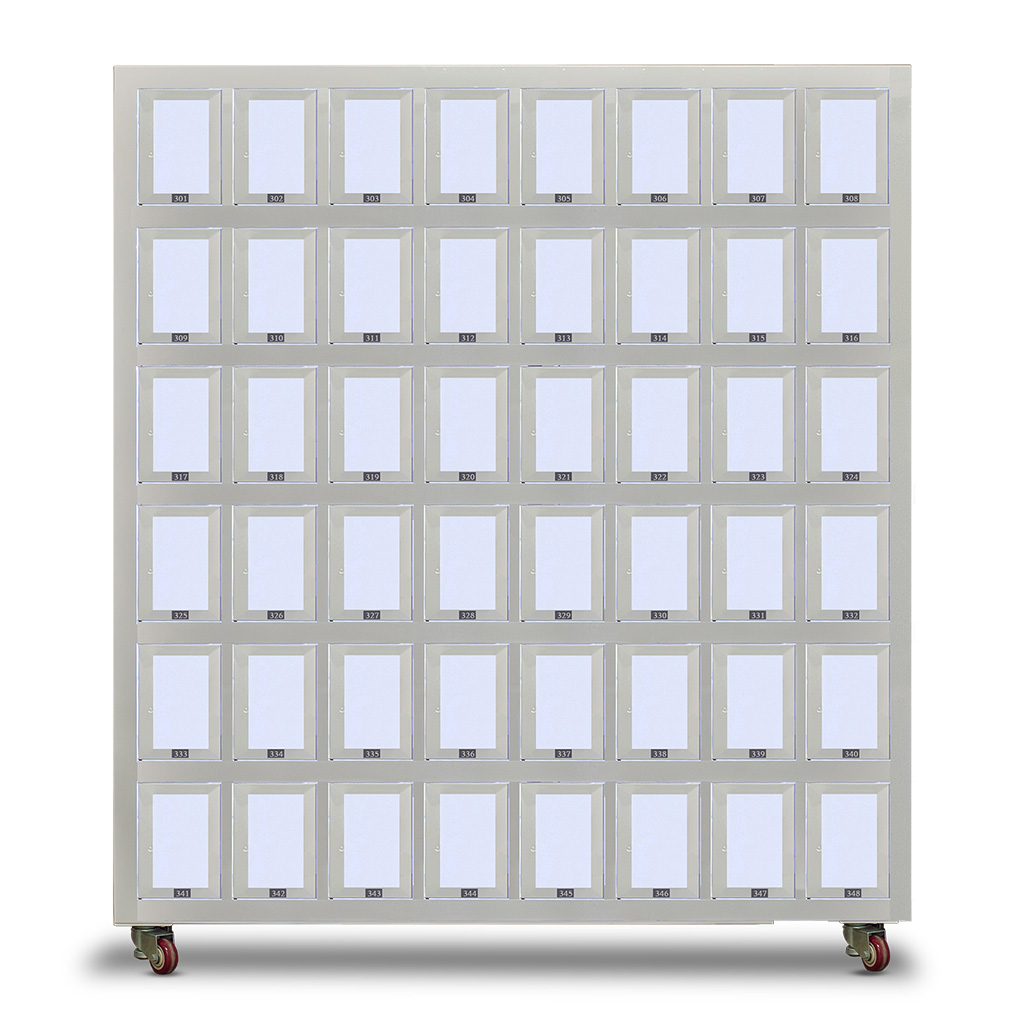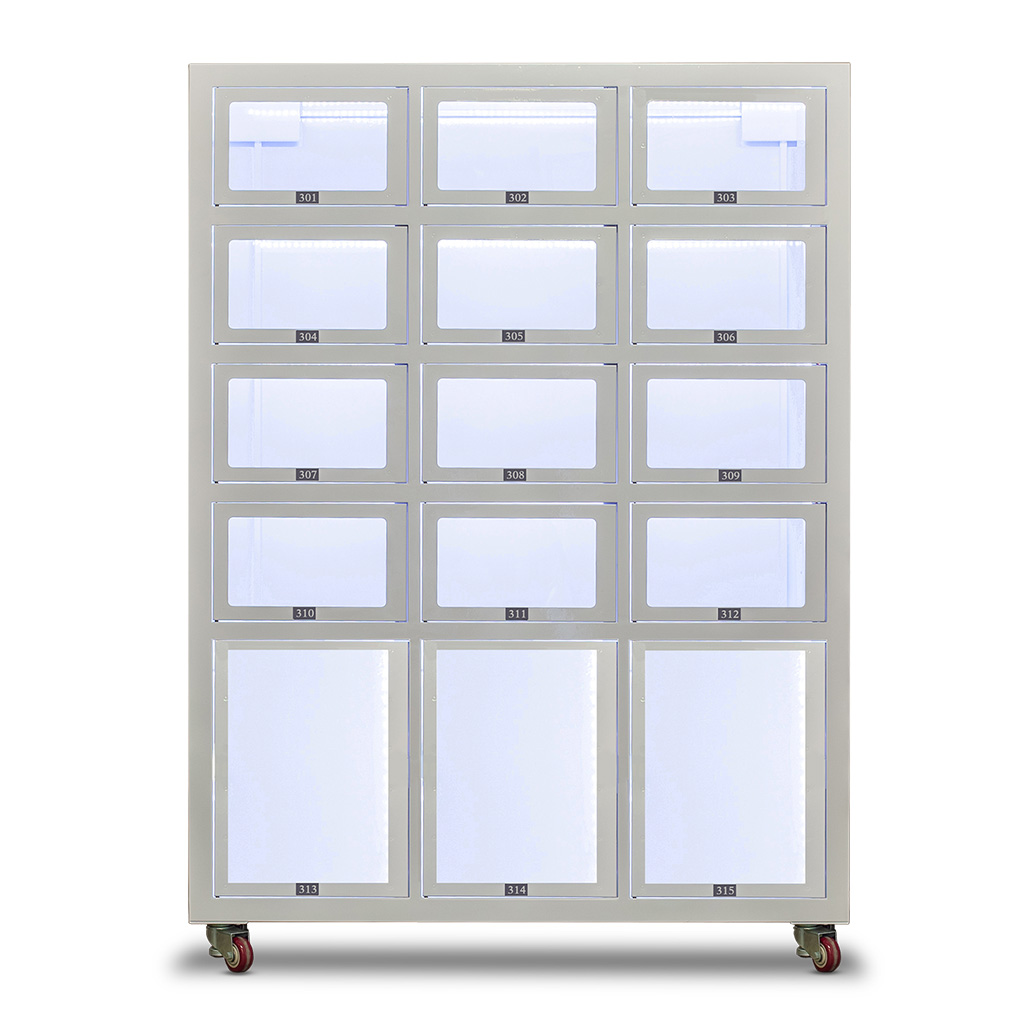 Clear and Convenient Display: The double-layered glass in our vending machine guarantees a fog-free experience, ensuring that customers can view the flowers clearly and make informed decisions.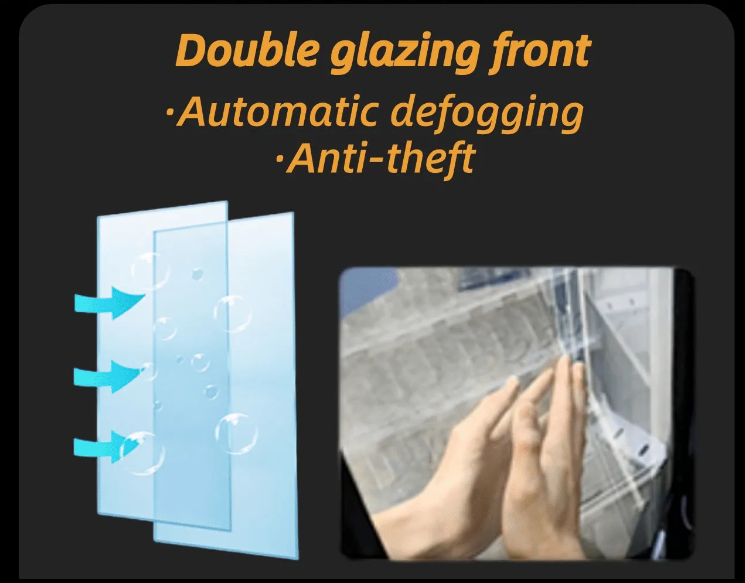 The 22-inch touchscreen interface provides a user-friendly and intuitive shopping experience. Customers can easily browse through a wide selection of flowers, check product details, and even buy up to five items at once to take advantage of special discounts for multiple purchases.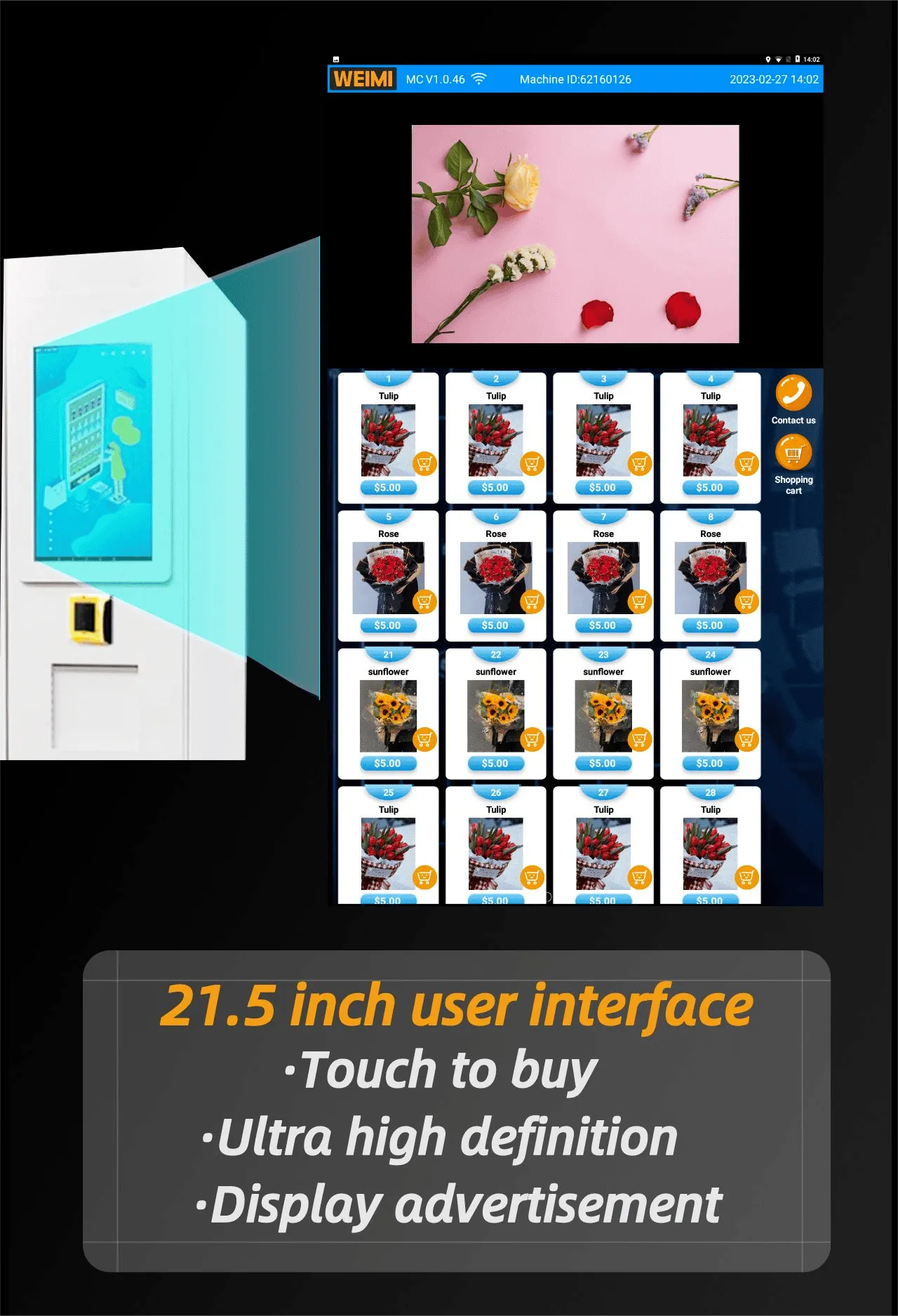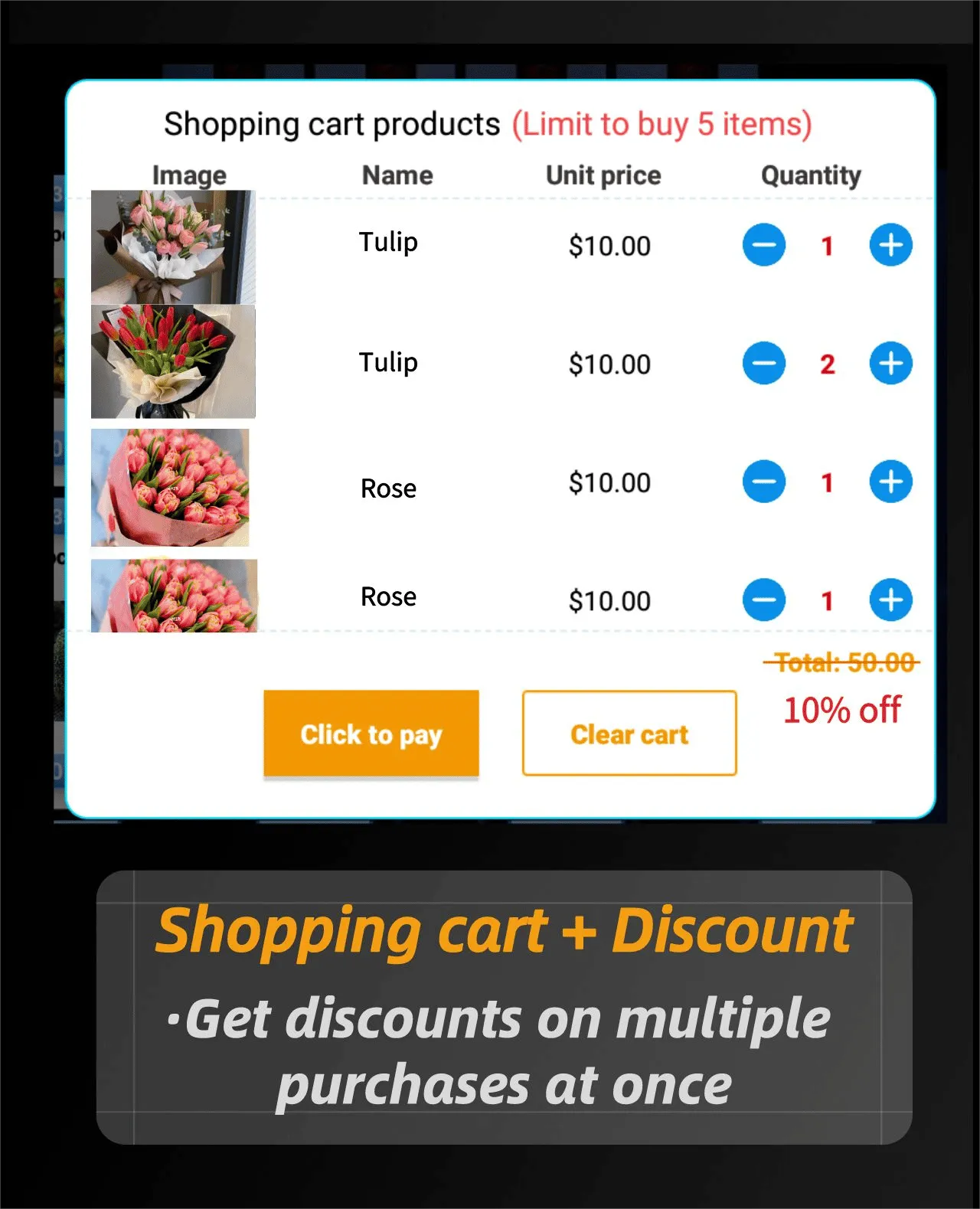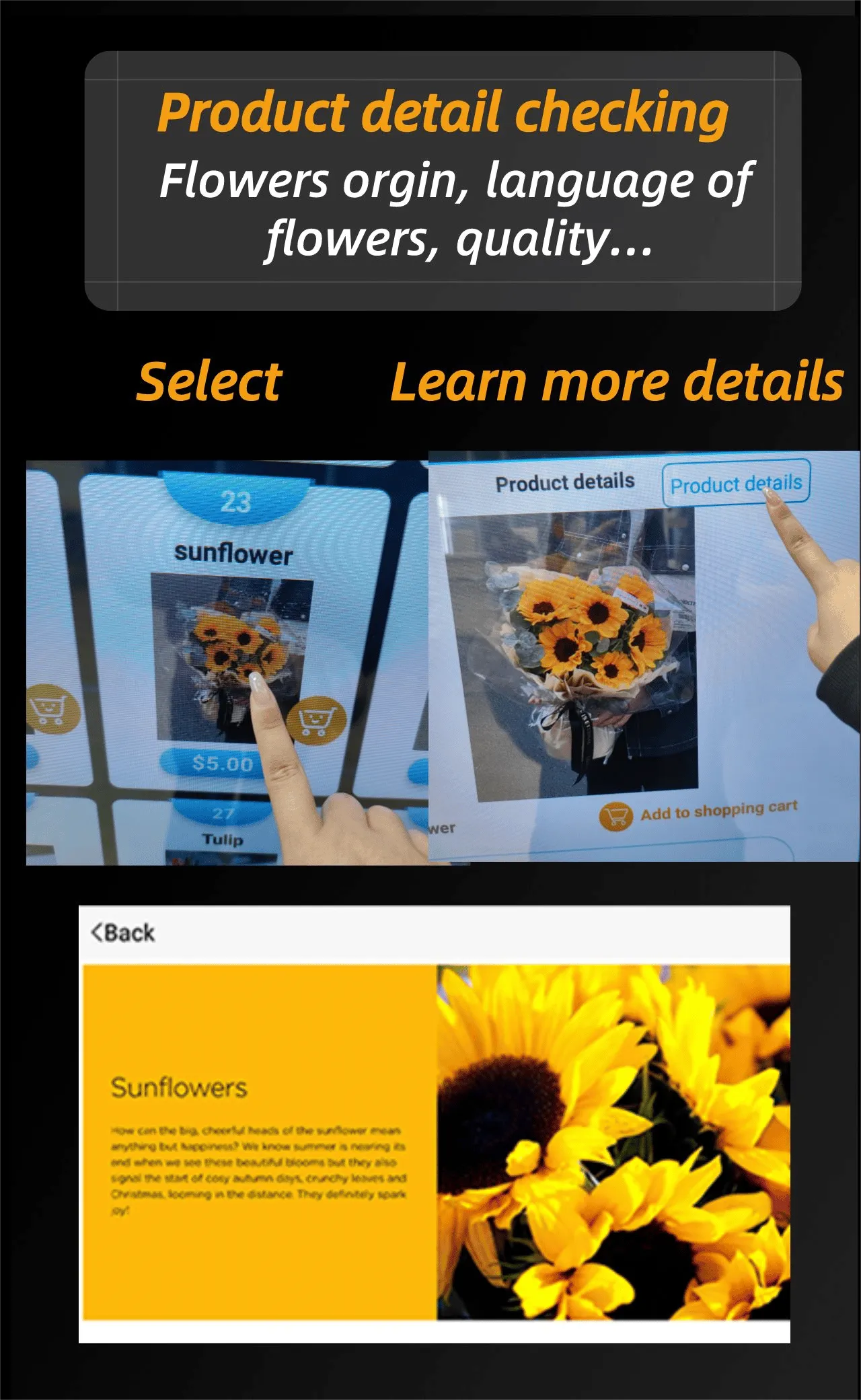 Smart Vending System for Operators: Our flower vending machine comes equipped with a sophisticated smart vending system that simplifies operations and enhances efficiency for operators. Through this system, operators can easily check real-time sales data, monitor inventory levels, identify hot-sale products, and remotely control the cooling system to save electricity costs - all from the convenience of a phone or PC.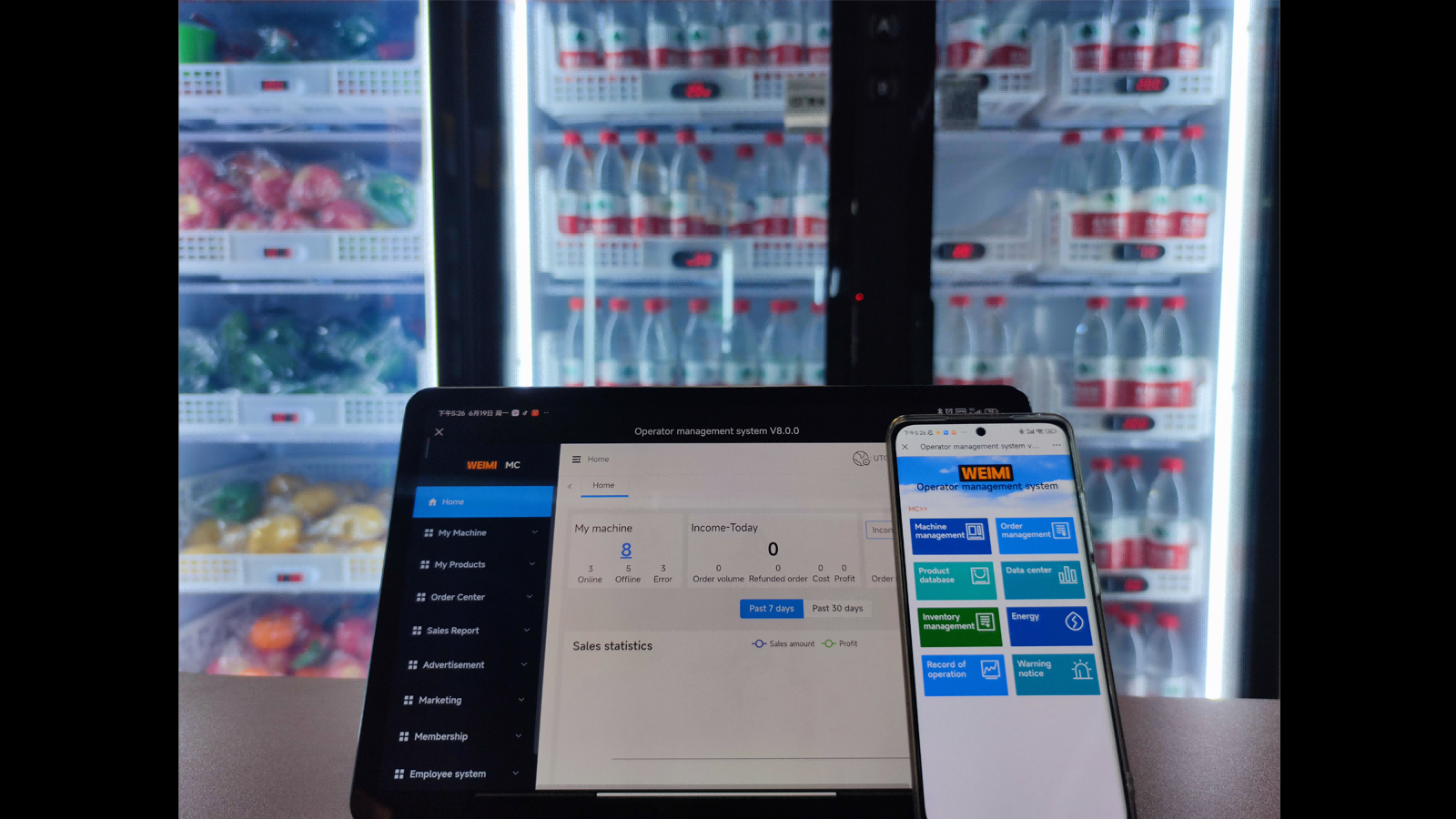 Meeting Customer Demands: In a fast-paced world where customers expect convenience and accessibility, our 24/7 Fresh Flower Store in France fills a crucial gap in the market. It caters to customers who desire fresh flowers at any hour of the day, making it the perfect solution for spontaneous celebrations, last-minute gifts, and special occasions.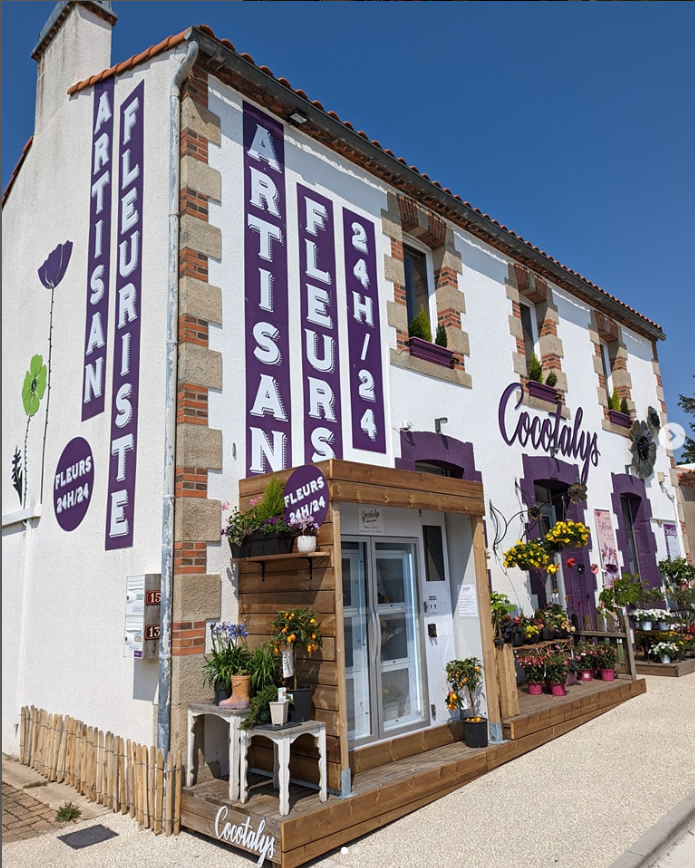 The flower vending machine offers customers the opportunity to engage with your brand and access premium flowers round the clock. For flower retailers like you, it opens new possibilities to extend business hours and reach a wider customer base. Embrace the future of flower retail with our Flower Locker Vending Machine: 24/7 Fresh Flower Store in France and provide your customers with an unparalleled floral shopping experience.
---
About Us
China's NO.1 Smart Fridge Vending Machine Exporter
China's Top 3 Vending Machine Exporter
8 Years.

 Production experience

50 Countries.

 Exported to 50+ countries

30,000 Machines.

 In the field

16,000 ㎡.

 Production base

800 Machines.

 Monthly production capacity
For more information about us, please click this 

link

.
---
Contact Us
Email: nate@micronvending.com
Whatsapp: +8613826225189
Skype: nate.ye2
WeChat: 13826225189