USA: Smart Fridge Vending Machine with Card Reader
2023-08-23
In a world driven by innovation and convenience, the vending machine industry has taken a remarkable leap forward with the introduction of brand-new Smart Fridge Vending Machines. Combining cutting-edge technology, user-friendly design, and a wide array of product offerings, these vending machines are set to revolutionize the way we shop and interact with vending machines. With features like a 21.5-inch touchscreen for advertisements and shopping information, multiple temperature options, and a seamless shopping experience, the Smart Fridge Vending Machine is poised to become an essential part of the retail landscape.
Seamless Shopping in Seconds
Gone are the days of waiting in line or struggling with change to use a vending machine. The Smart Fridge Vending Machine offers a shopping process that takes no more than 10 seconds. Just tap your card, open the door, take the desired product, close the door, and watch as the smart technology automatically deducts the purchase from your account. It's like having a personal shopper within arm's reach, providing utmost convenience for busy individuals.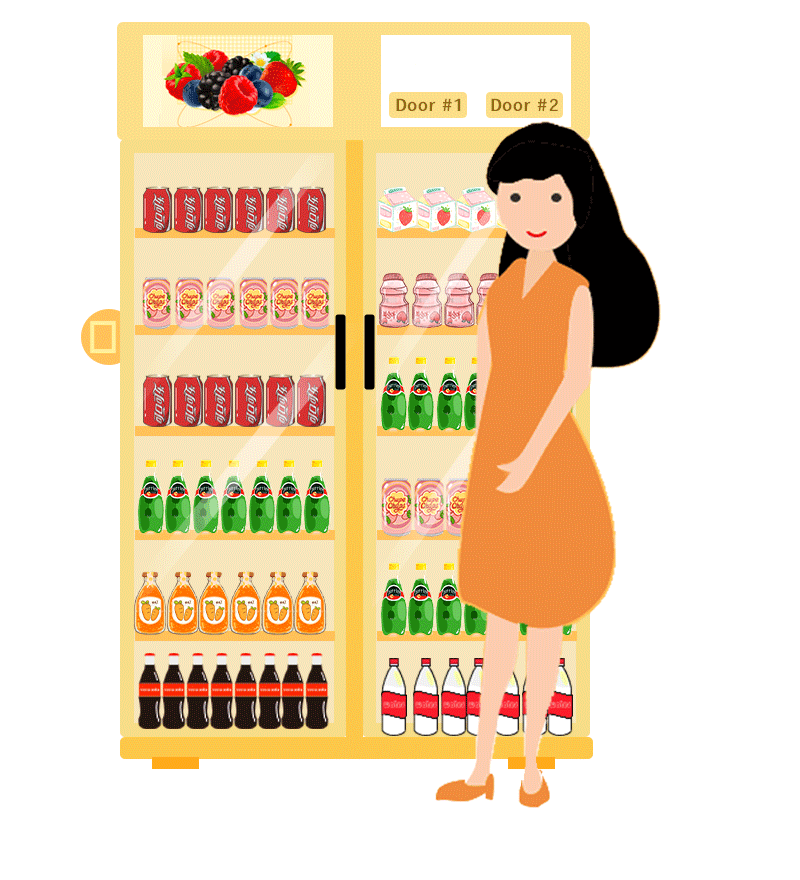 Versatility in Product Range
The brilliance of the Smart Fridge Vending Machine lies in its ability to accommodate a wide variety of products. Beyond just snacks and drinks, it can dispense fresh fruits, vegetables, ice cream, and virtually anything you can imagine. This versatility stems from its capability to sell products by weight or by piece, making it an ideal solution for both quick snacks and more substantial purchases.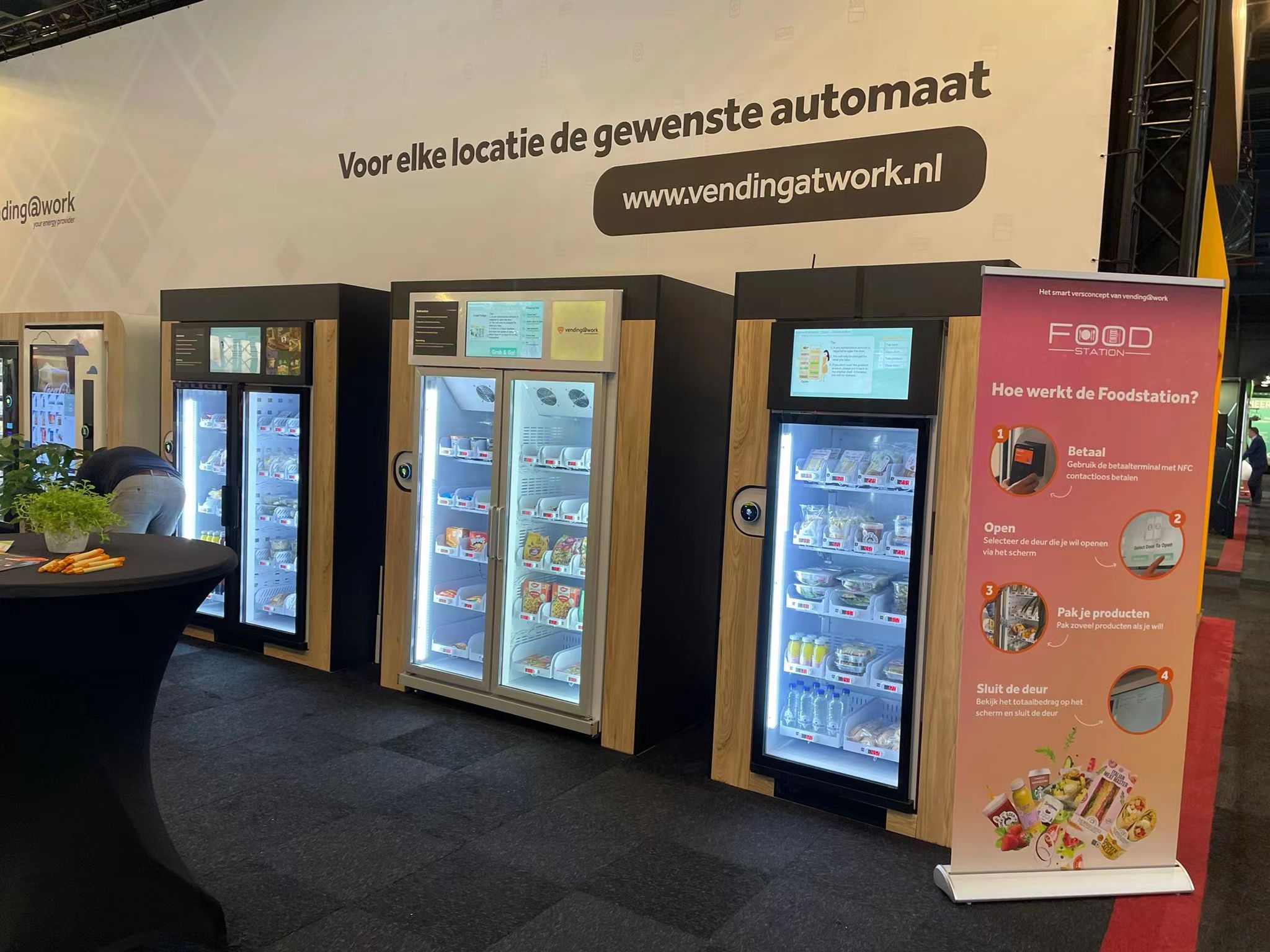 Temperature Options for Every Need 
One size doesn't fit all when it comes to temperature requirements. That's why the Smart Fridge Vending Machine is designed with two optional temperature systems: cooling and freezing. This versatility enables the machine to cater to diverse product categories, ensuring that every item is kept at its optimal temperature for freshness.
Empowering Operators with Smart Management 
For vending machine operators, the Smart Fridge offers a comprehensive smart operating system. This system provides real-time inventory updates, sales data, and sales reports, enabling operators to make informed decisions about product offerings and marketing strategies. Additionally, operators can remotely control various aspects of the machine, including temperature, lighting, sound, and power, optimizing energy consumption and reducing operational costs.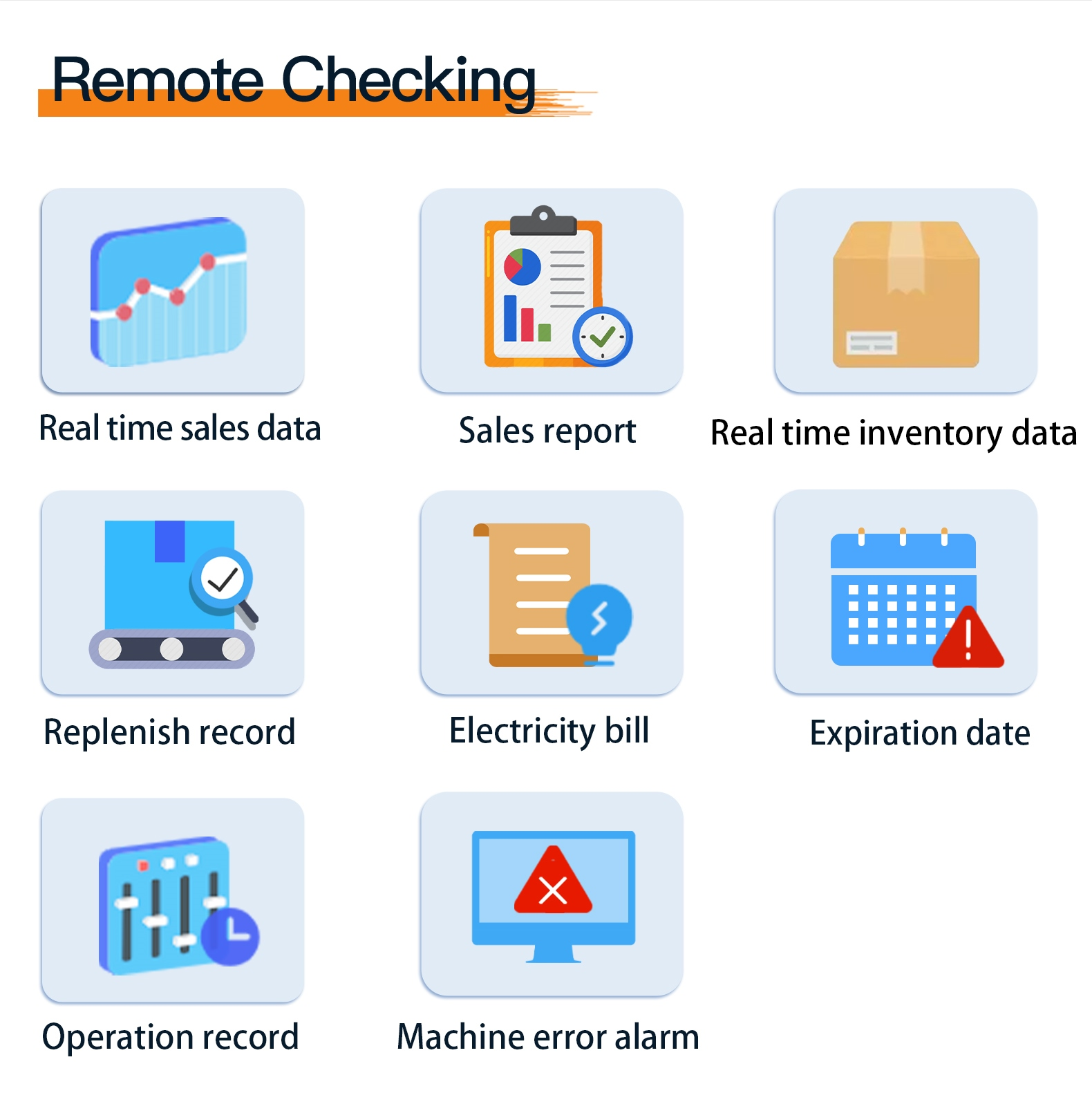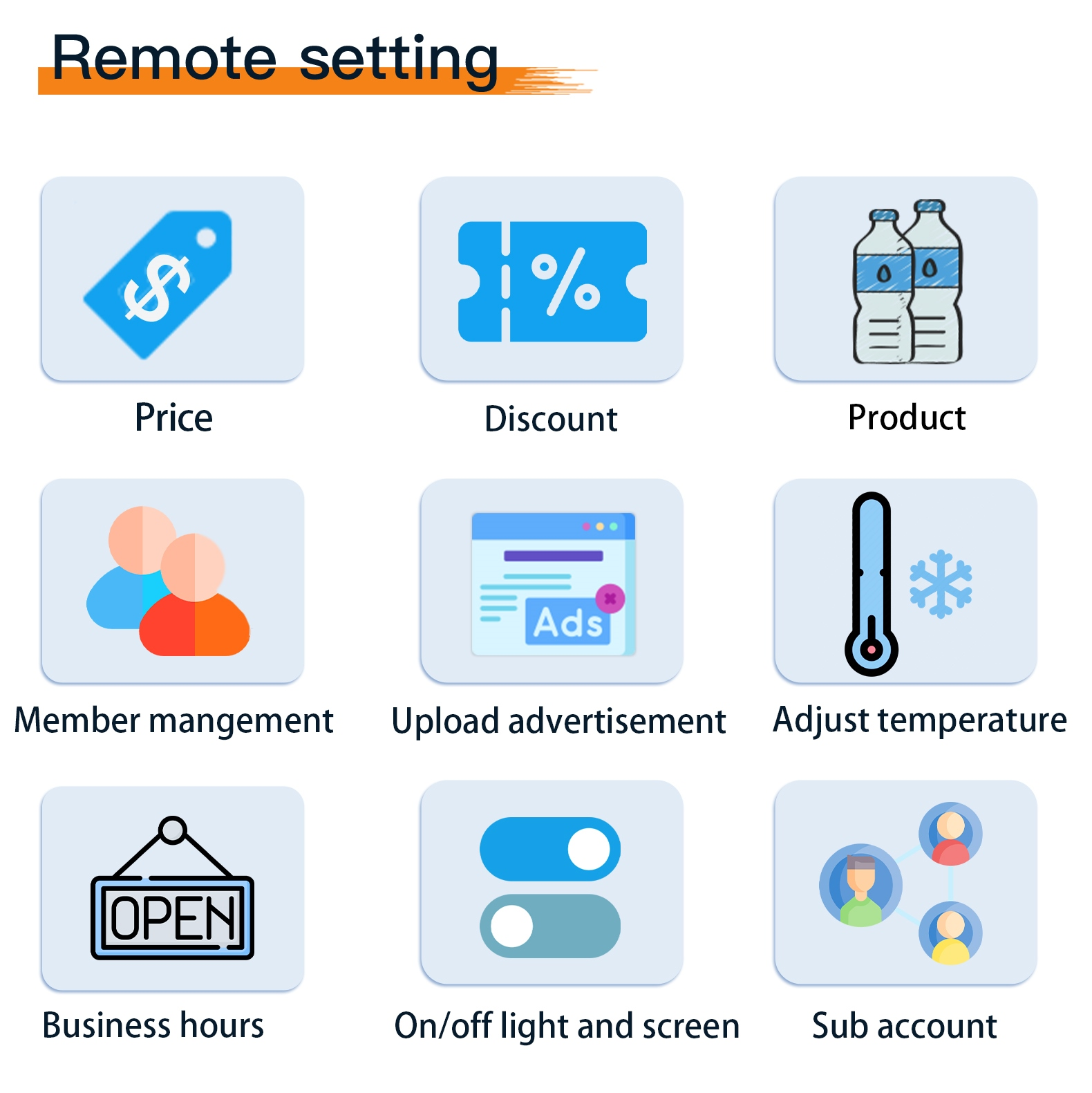 A Step into the Future
The era of traditional vending machines is evolving, and the Smart Fridge Vending Machine is at the forefront of this evolution. Its innovative features, seamless shopping experience, and flexibility in product offerings make it a game-changer in the retail landscape. If you're looking to enhance your vending business or bring the future of shopping to your location, contact us now for a free quotation. Embrace the future of vending with the Smart Fridge Vending Machine – where technology meets convenience like never before.
Smart fridge vending machine