USA: Revolutionizing Office Dining with Smart Fridge Vending Machine
2023-08-30
XYZ Office, a dynamic and innovative company specializing in enhancing workplace experiences, recently adopted a vending solution to cater to the dining needs of its employees. Seeking to provide quick, convenient, and healthy meal options, they partnered with us to install our grab-and-go smart fridge vending machine in their office space.
Modern workplaces demand efficient dining solutions that align with employees' fast-paced routines. XYZ Office recognized the need for an accessible and diverse range of ready meals that would not only save time but also promote healthier eating habits among their staff.
Our smart fridge vending machine presented the perfect solution to XYZ Office's requirements. This advanced vending machine offers an array of features that elevate the shopping experience for both customers and operators.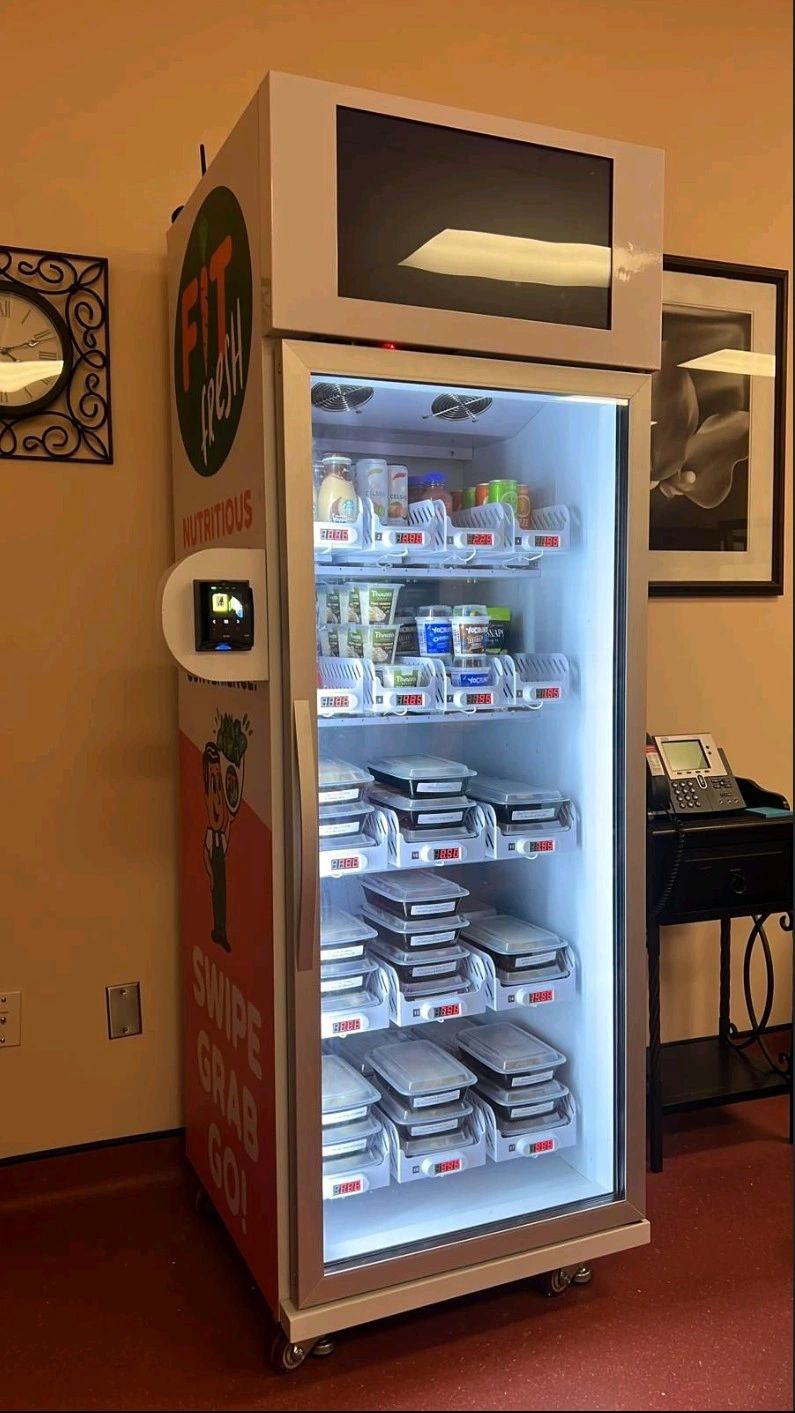 Features and Benefits of Food Vending Machine
Versatile Product Range: The smart fridge vending machine offers a wide variety of products, from snacks and drinks to cakes, bread, and pre-made meals, fresh fruits. This ensured that employees at their offices had a comprehensive selection of choices for their meals.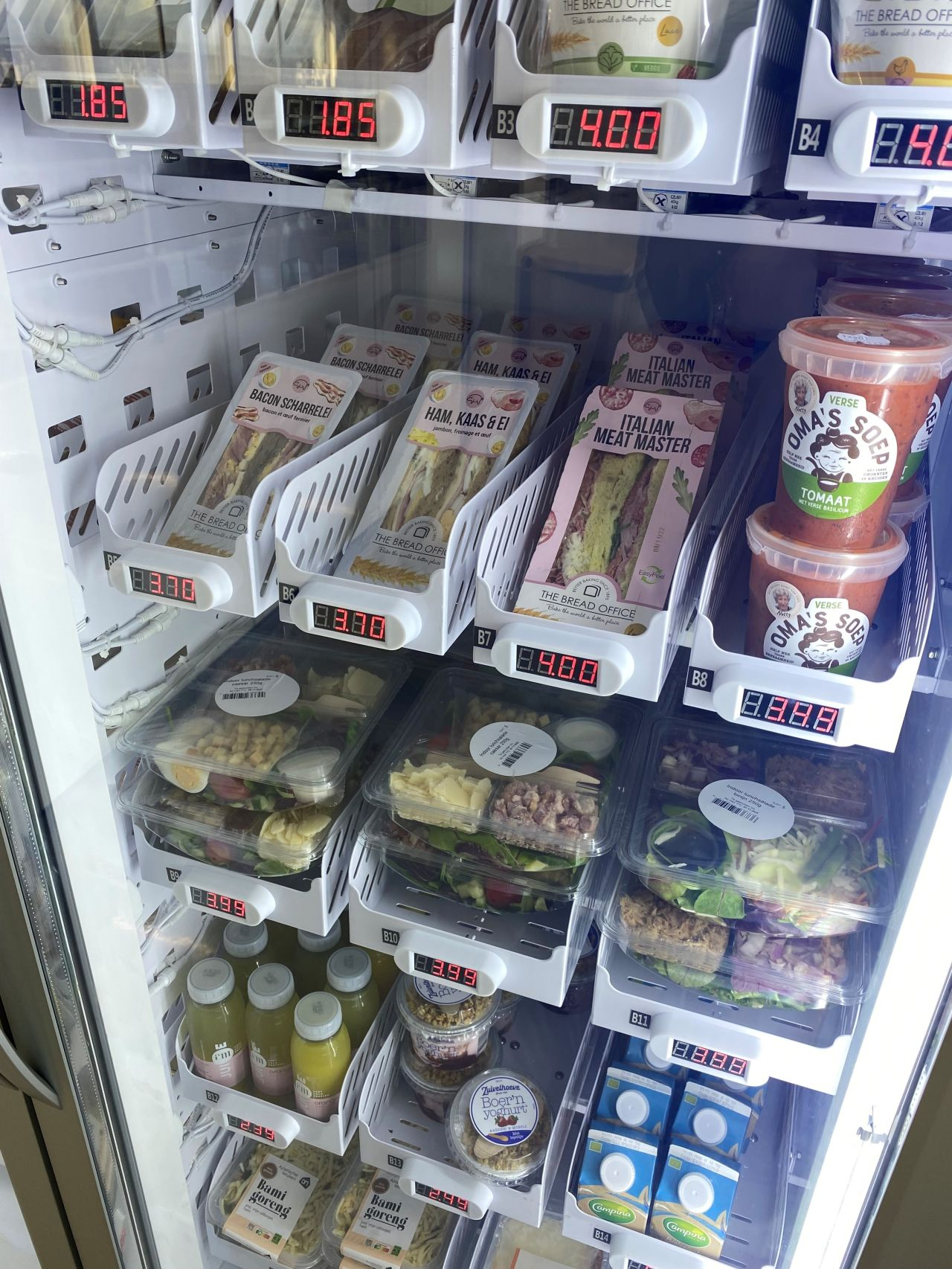 Intuitive Shopping Experience: With a 21.5-inch touchscreen display, the machine facilitates a user-friendly interface and it mimics the ease of grabbing items from one's home fridge. Employees could quickly browse, select, and purchase their desired meals with a few steps.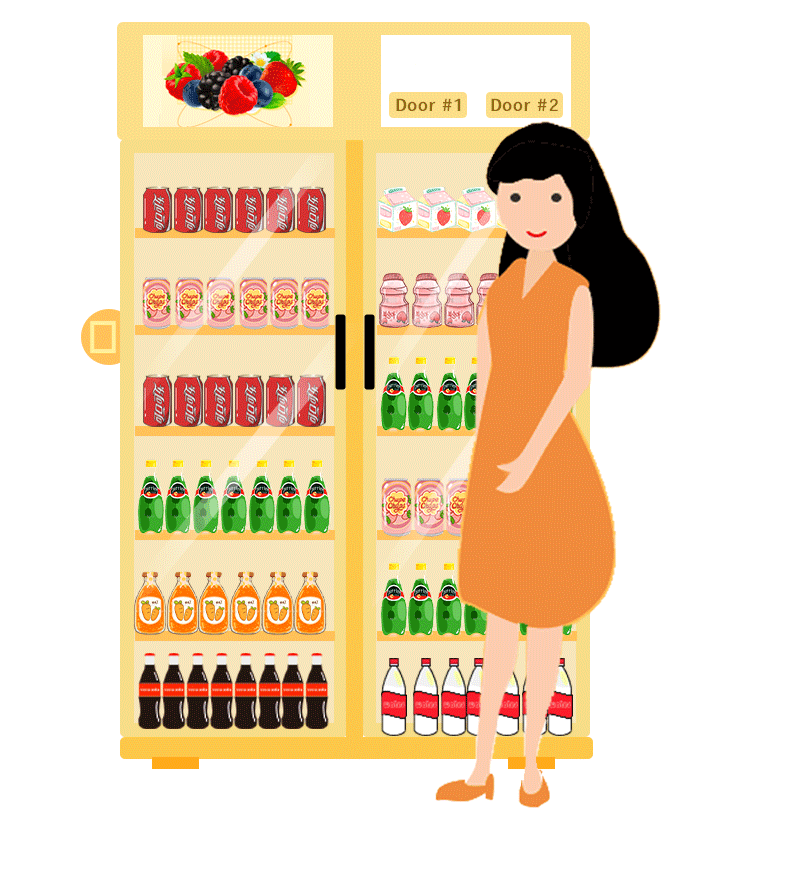 Customizable Goods Baskets: The machine's adjustable goods baskets allow for flexible arrangement of products, accommodating varying sizes and types of items.
Smart Weight-Sensing Technology: Equipped with weight sensors on each goods tray, the smart fridge accurately determines the items taken by customers. This enabled seamless purchasing of products by either piece or weight.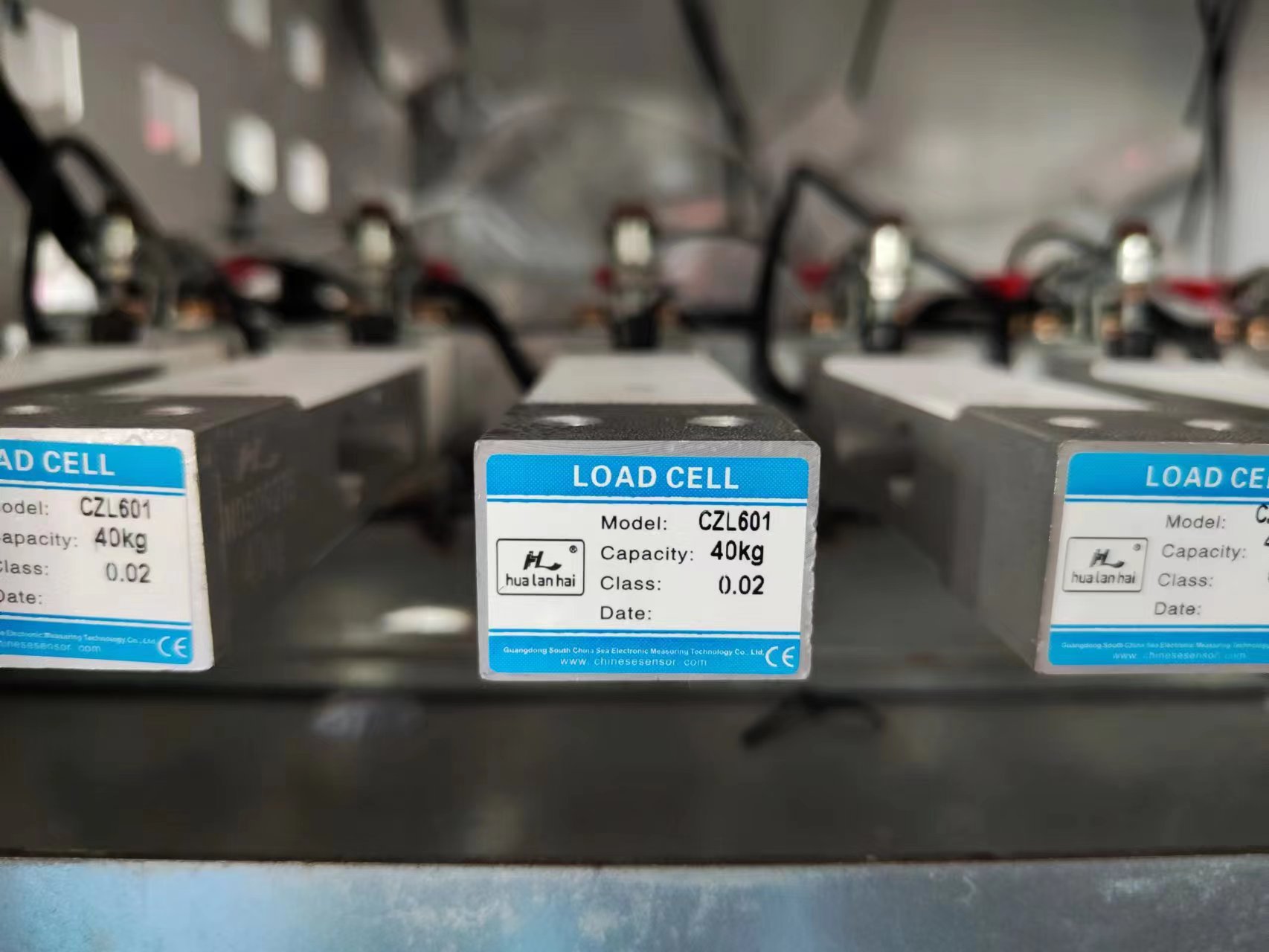 Real-Time Inventory Management: The integrated intelligent operating system empowers operators to monitor real-time inventory levels remotely through mobile devices or PCs. This ensures that stock levels are always up-to-date, preventing shortages.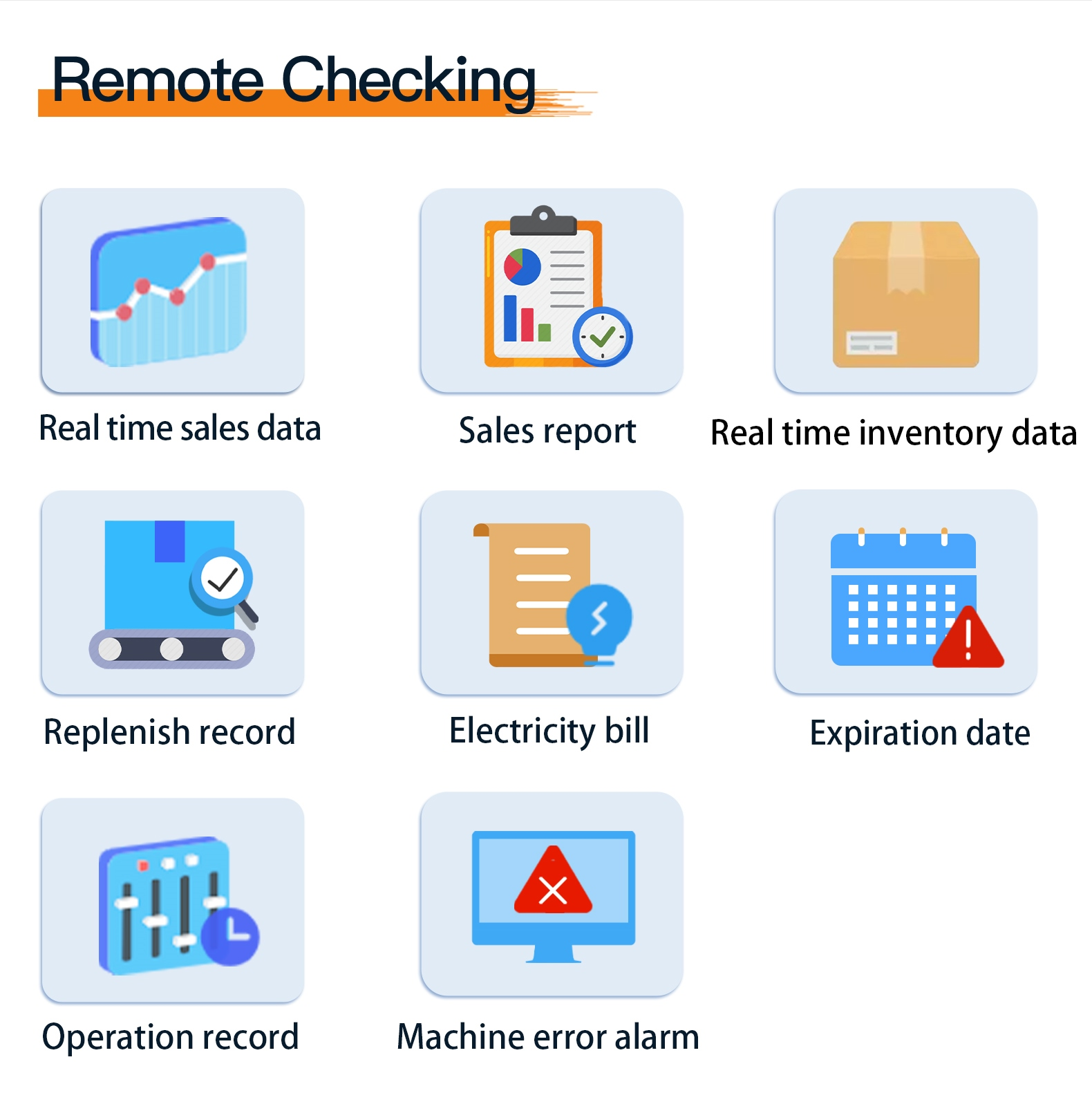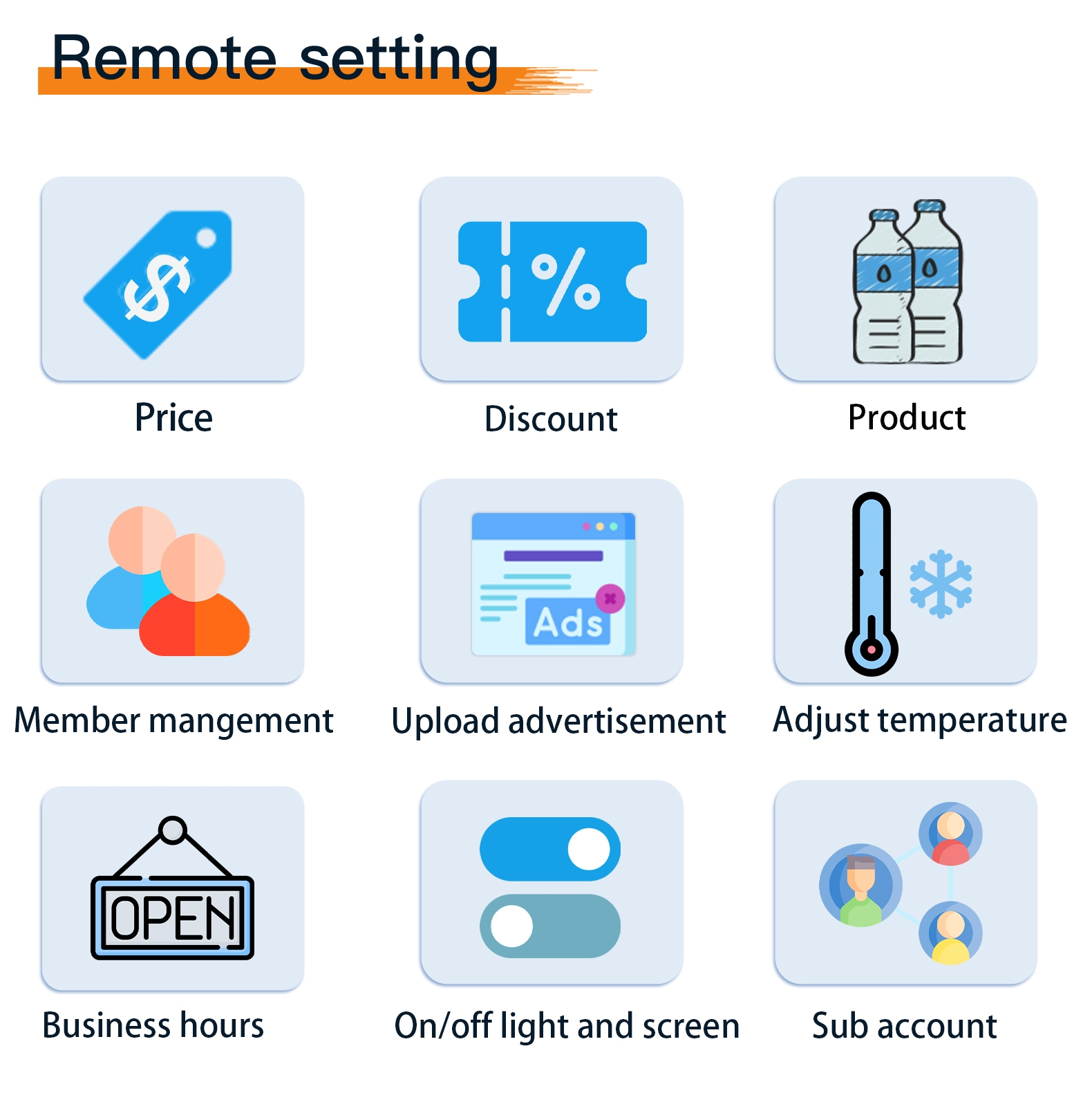 High-Quality Hardware: The smart fridge boasts premium components, including a reliable compressor with R290s, anti-corrosion metal plates, and double glazing front with automatic defogging and anti-theft features. Its robust construction guarantees a service life exceeding 10 years.
Energy Efficiency: The machine's adjustable cooling system, ranging from -18°C to 20°C, ensures energy efficiency while maintaining the freshness and quality of stored products.
The integration of our smart fridge vending machine at XYZ Office has revolutionized the way employees access meals. The convenience of healthy, ready-to-eat options available at their fingertips has not only boosted productivity but has also fostered a culture of wellness and choice within the workplace. XYZ Office continues to receive positive feedback from employees, celebrating the enhanced dining experience and the innovative approach to workplace catering.
Our partnership with XYZ Office stands as a testament to the effectiveness and appeal of our smart fridge vending machine. By offering a seamless shopping experience, diverse product range, and real-time inventory management, we have helped XYZ Office create a workplace where culinary satisfaction meets modern convenience. As we continue to expand our global presence, we look forward to transforming more workplaces into centers of culinary innovation and efficiency.
 Food Vending Machine for Office