France: Cooling Locker Vending Machine for Bread & Cake
2023-09-07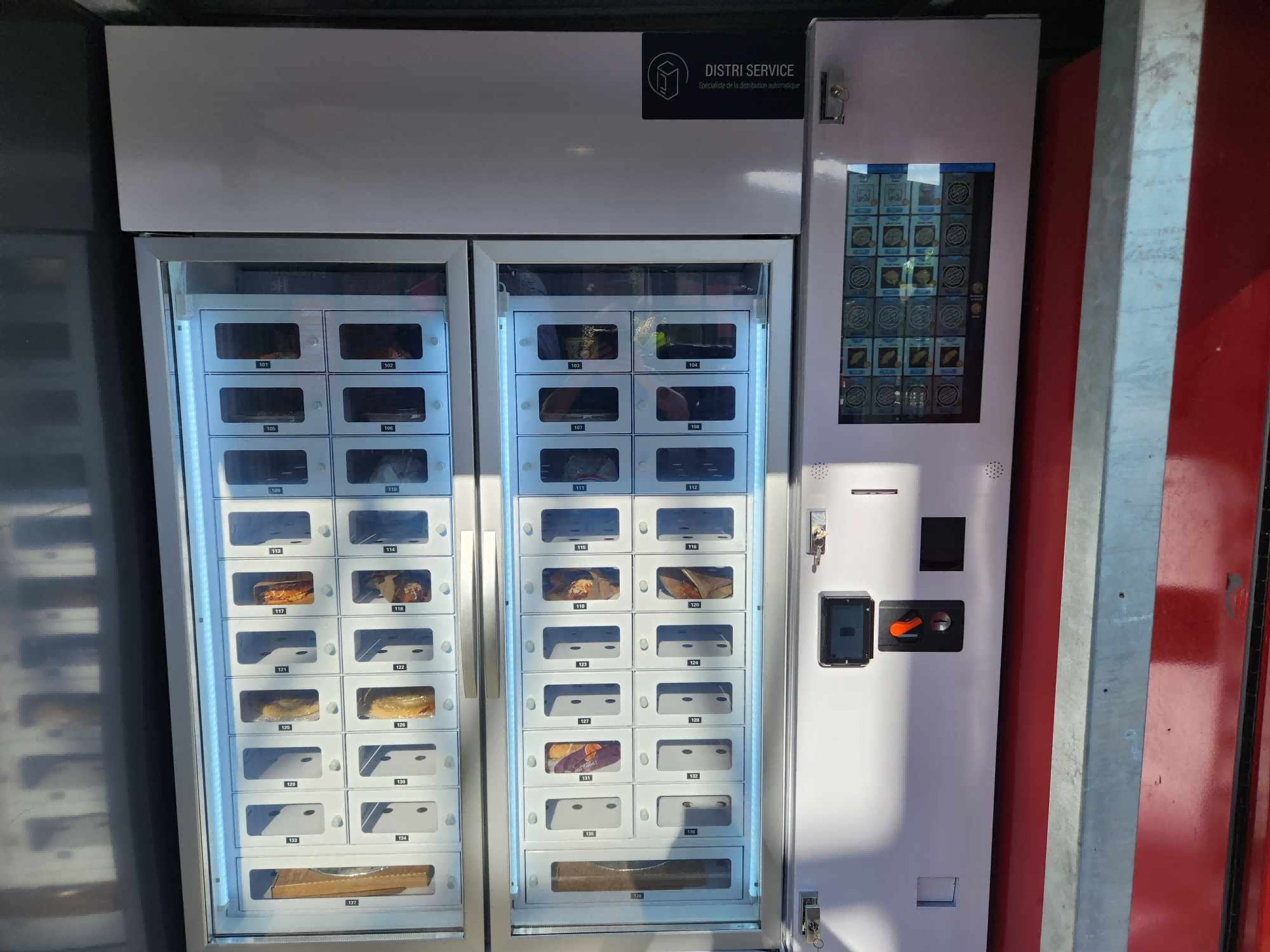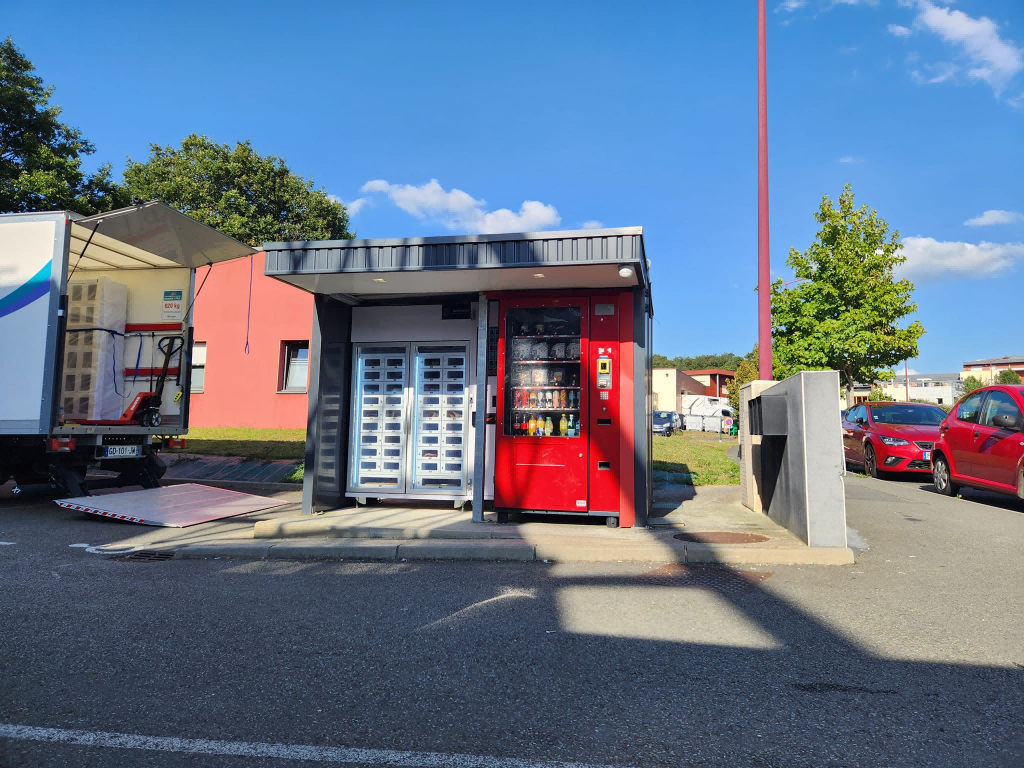 Micron Smart Vending collaborated with a forward-thinking entrepreneur in France to introduce cutting-edge street bakery vending solutions. Together, we deployed Micron's Smart Locker Vending Machine, equipped with a 22-inch user interface, to bring fresh bread, delectable cakes, and irresistible desserts to the bustling streets of France.
Street vending is a competitive and demanding industry in France. Our client faced several challenges and sought to overcome them: 
The need for convenient access to fresh bakery products in busy urban areas.

Maximizing vending capacity and efficiency while offering a diverse range of products.

Enhancing the overall customer experience with informative and interactive vending options.
Micron's smart locker vending machine provided the perfect solution to meet these challenges. Here's how we helped our clients with cake vending business.
Key features of bread vending machine:
1. Customizable Locker Sizes: Micron's vending machine allows for customizable locker sizes, ensuring a perfect fit for different bread, cakes, and dessert products. This flexibility enables the machine to adapt to the specific dimensions of each item.
2. Controller Capabilities: One controller can seamlessly manage up to 8 machines simultaneously, offering high vending capacity while optimizing operational costs. This scalability empowers entrepreneurs to expand their vending business efficiently.
3. Temperature Control: The vending machine's temperature system can be customized to accommodate both refrigerated and ambient storage, preserving the freshness and quality of the bakery products.  
4. Intelligent Shopping Cart: The intelligent shopping cart feature provides customers with comprehensive product details, including ingredients, origin, and nutrition, fostering informed choices. Customers can conveniently purchase up to 5 items in a single transaction, significantly reducing shopping and waiting times. 
5. Vending Combinations: When placed next to snacks and drinks vending machines, the Weimi bakery vending machine creates a perfect synergy, offering customers a diverse selection of snacks, beverages, and bakery delights in one location. 
6. Smart Operating System: The built-in smart operating system streamlines machine management for the operator. Key functionalities include: 
Remote price and discount adjustments for individual products.

Uploading up to ten high-resolution product images for enticing presentation.

Setting business hours and controlling opening and closing times.

On-the-fly advertisement updates.

Access to sales reports and data analytics for informed decision-making.

Real-time inventory monitoring to prevent stockouts and product expiration.

Energy consumption tracking for cost-effective operation, all manageable via a mobile phone or PC.
Benefits: 
Convenience and Variety: The Weimi Smart Locker Vending Machine brings fresh bakery products to the streets of France, providing convenience and a diverse range of choices for customers.

Efficiency and Cost Savings: The ability to manage up to 8 machines with one controller optimizes vending operations, reducing costs and maximizing profits.

Enhanced Customer Experience: The intelligent shopping cart and seamless integration with other vending machines create an engaging and efficient shopping experience.

Business Insights: Access to sales data, product popularity trends, and inventory monitoring empowers operators to make data-driven decisions and maximize revenue.

Sustainability: The energy consumption tracking feature contributes to sustainable vending practices by optimizing power usage.
The collaboration between Micron Smart Vending and the visionary owner of the street bakery vending machines in France has revolutionized street vending in urban areas. With Micron's Smart Locker Vending Machine, customers can enjoy fresh bakery delights while experiencing a convenient and interactive shopping journey. This innovative solution not only caters to the demands of modern consumers but also offers operational efficiency and business growth opportunities for the owner. Street vending in France has truly evolved with the integration of these smart bakery vending machines, setting new standards for the industry and delighting customers with every visit. 
If you're interested in elevating your street vending operations, enhancing customer satisfaction, and increasing efficiency, please contact us for more information.