USA: Fruit Snack Drink Vending Machine in USA. Micron Smart Vending
2022-12-05
Micron smart fridge vending machine for selling fruit, snack and drink in USA.
Micorn smart fridge vending machine can sell various kinds of products in the same machine, it has weight sensing technology so it has 2 ways to sell products: Sell by "KG"/"Piece"

*Each good tray have weight sensor, you can set the price and weight of the product in our server, for example, coke cola is 0.34kg and 1$, so when cusotmer take a product, the machine will compare the weight difference before opening and after closed the door to know what product is taken, and charge the customer.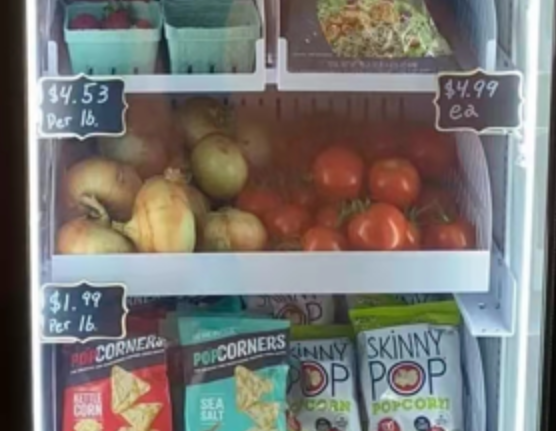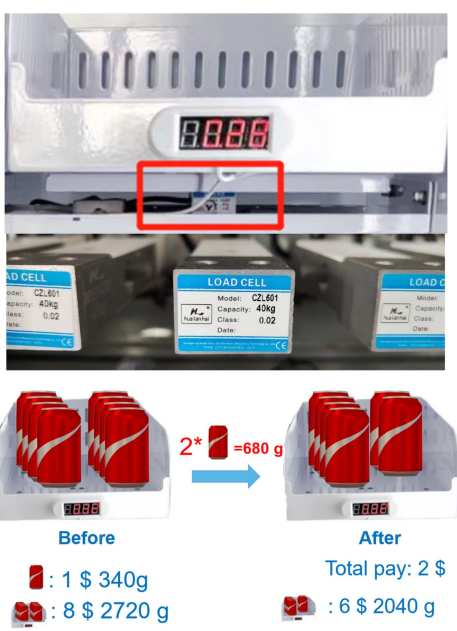 Compare to tranditional vending machine, Micron smart fridge vending machine is cost 70% time of shopping, only need 3 steps and less than 15s, and it support 2 person to buy products at the same time, customers won't wait for a long time, so when you want to put vending machine in some places where are huge traffic flow, smart fridge vending machine will be the best solution.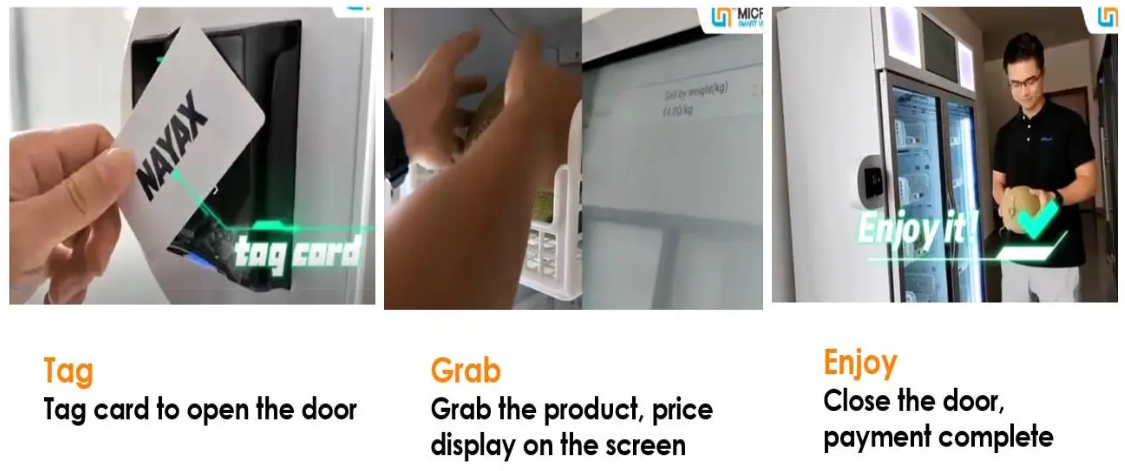 We use R290 to reduce energy cost, and we develop smart software system, you can control the machine on mobile phone and PC, when comes daytime, you can turn off the light in the machine.

Smart software system is high effiently and easy to help operate, except replishment and reparation, you don't need to check the machine, inventory, sale data and bill history checking, adjust the temperature, turn on/off the machine...all those things can be done in the software system.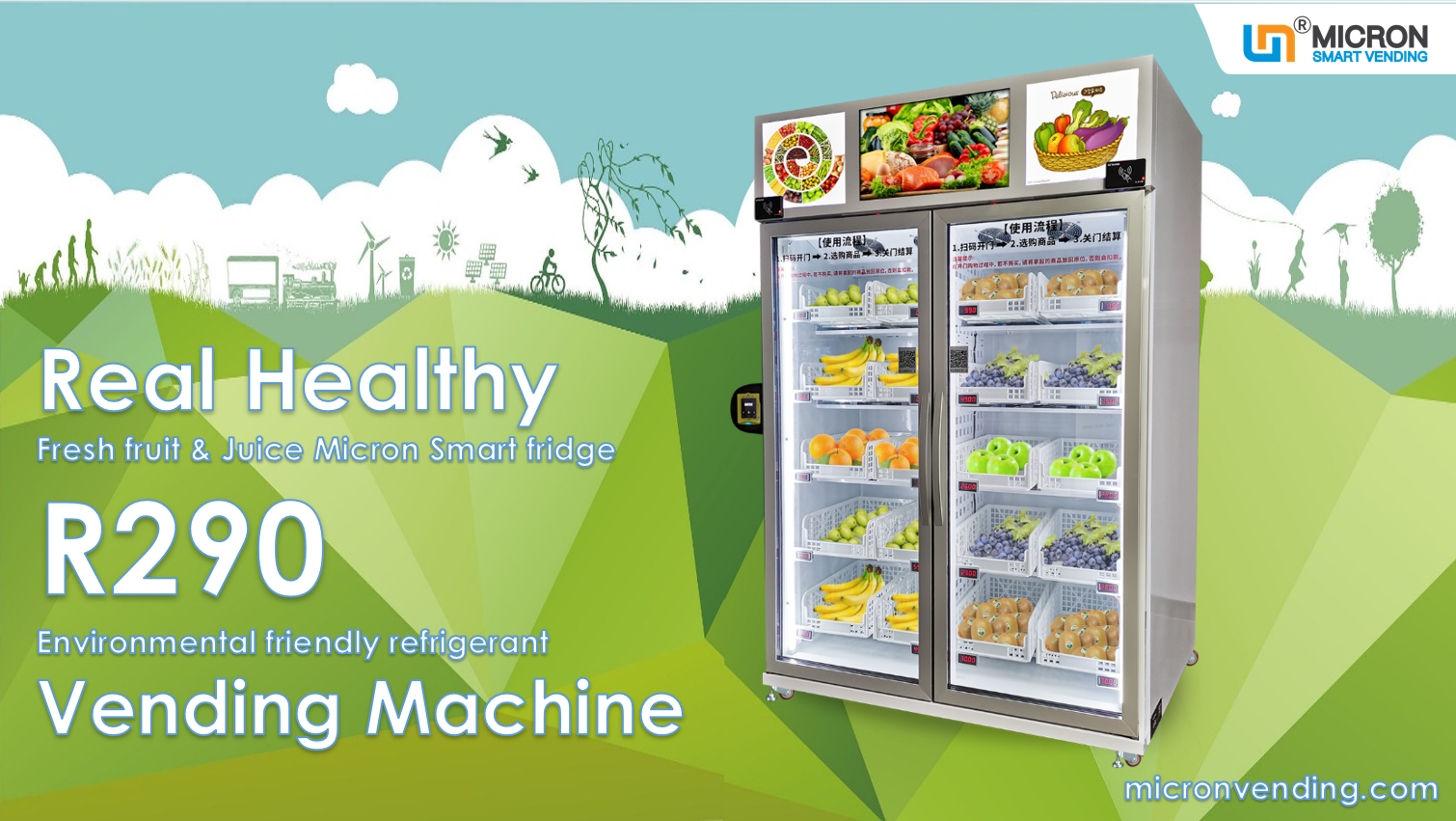 We offer OEM/ODM service both in the machine and software system.

If you're interested in this smart fridge vending machine, please contact us or >> click this link.

Contact Us
Email:nate@micronvending.com
Whatsapp:+8613826225189
Skype:nate.ye2
Wechat:13826225189