Snack and drink vending machine in Singapore
2022-08-30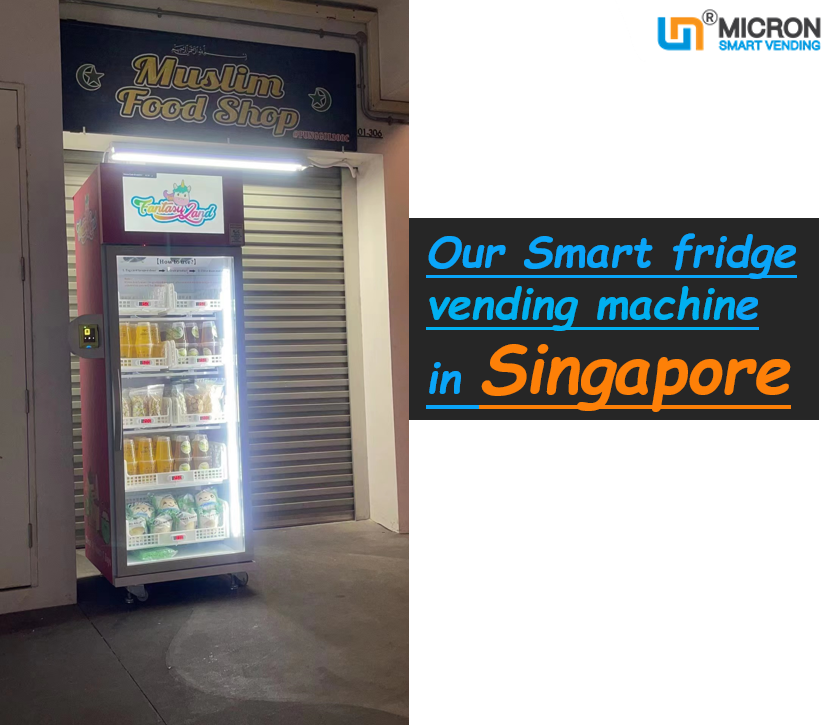 Micron smart vending machine is suitable for most kinds of products like snack, drink, sandwich, cake, glass bottle drink like beer and wine. This vending machine has cooling system:-18℃~20℃, so you can use smart fridge vending machine to sell frozen meat, ice cream and cold drinks.

And smart fridge has slim desigh, it's only covers an area of 1 ㎡.

In this picture, you can see coconuts in the bottom shelf of this smart fridge. And our smart fridge is the best choice to help you start your vending business, micron vending machine has 8 years of manufacuring and exporting, we offer customize service and we can offer the best solution for you, if you're interested in this vending machine, please contact us.
Get sample quato