The Cost of Investing in a 24/7 Vending Machine Convenience Store
2023-07-29
24/7 vending machine convenience store
Embarking on the journey of establishing a 24/7 vending machine convenience store requires careful consideration of various factors that contribute to the overall investment cost. Let's delve into the key elements that shape the financial aspect of this venture:
1. Store Rent:
The location of the convenience store plays a crucial role in its success. To secure an ideal spot, preferably within the community, near schools, hospitals, or other high-traffic areas, the store rent will vary based on the local market conditions and demand. It is essential to assess the specific location and consult with local real estate agents to determine an appropriate budget for the store rent.
2. Vending Machine Cost:
The heart of the 24/7 vending machine convenience store lies in the vending machines themselves. The number of machines needed will depend on the store's size and the variety of products to be offered. As an example, for eight vending machines, the cost typically falls within the range of $20,000 to $30,000 USD, depending on the type of machines selected. Additionally, if the machines are sourced from China, door-to-door shipping charges may range from $3,000 to $7,000 USD, contingent upon the store's location.
3. Product Inventory:
The cost of the products to be sold in the vending machines will vary significantly depending on the items and quantities chosen. The range of products can include a wide array of options such as beverages, sandwiches, pre-made meals, fresh fruits, vegetables, ice cream, and frozen meat, among others. Careful consideration should be given to selecting products that cater to the preferences and demands of the target customers.
Selecting the appropriate type of vending machine is a critical decision that influences the success of the 24/7 vending machine convenience store. Fortunately, the options provided by smart fridge vending machines and locker/vending machine free match offer versatile and efficient solutions.
The smart fridge vending machines enable the sale of numerous SKUs, accommodating various products such as beverages, sandwiches, pre-made meals, fresh produce, and frozen items like ice cream and meat. These machines can handle multiple transactions at once, providing better shopping experiences for customers. 
Alternatively, the locker vending machines present a flexible and customizable option. Equipped with cooling, ambient, and freezer lockers, they can store farm produce, eggs, and a variety of products that fit within the locker compartments. With a shared control and payment system, these machines efficiently manage different products while ensuring convenient access for customers.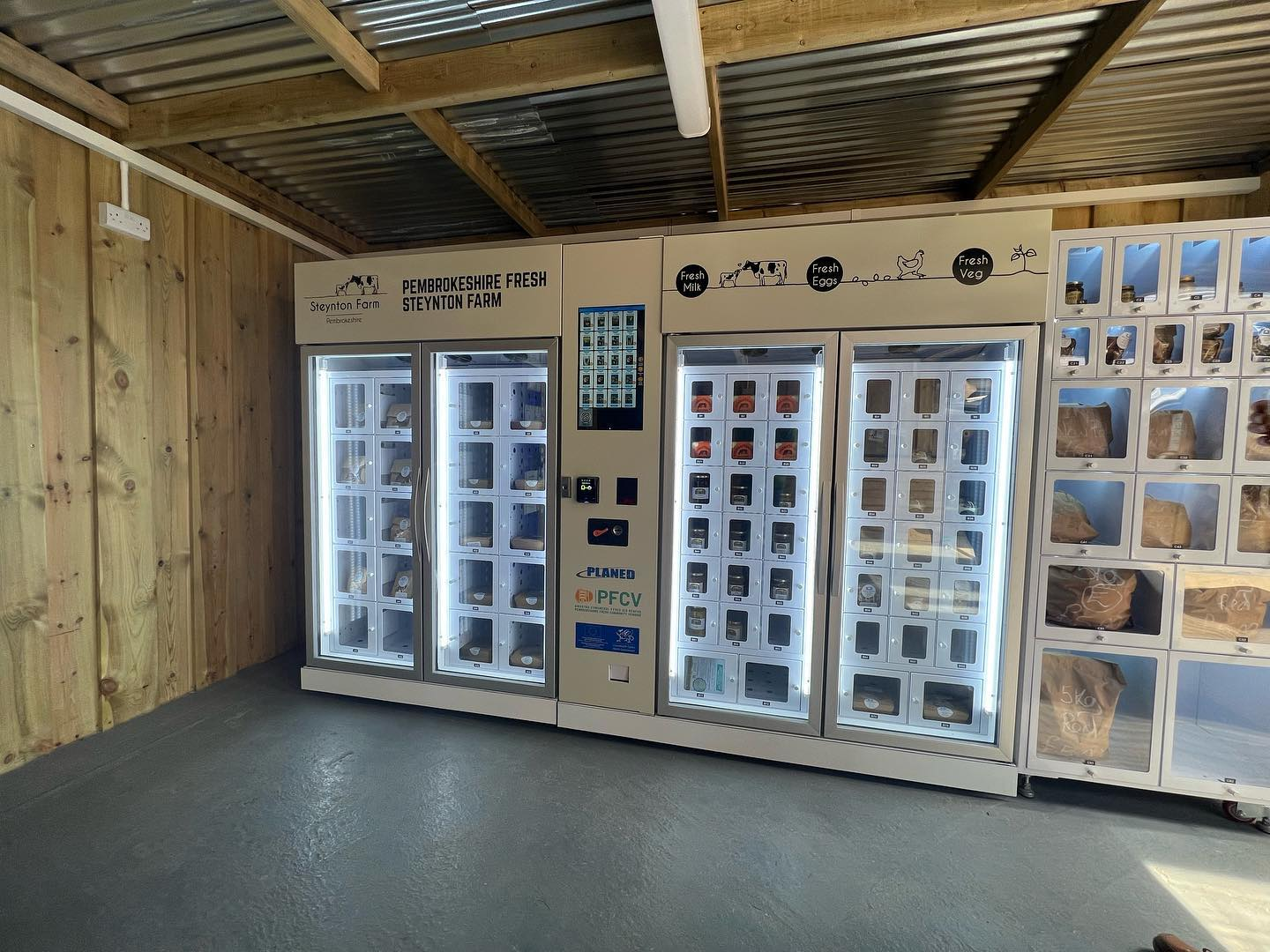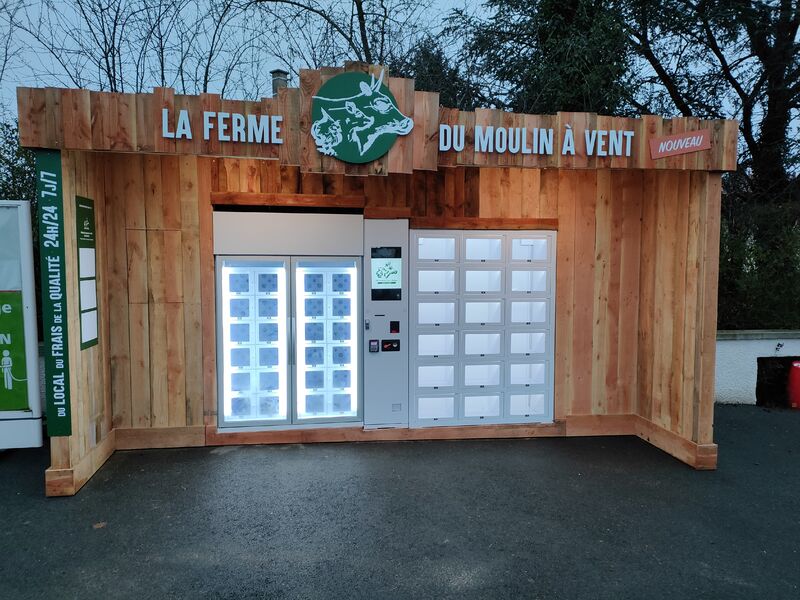 Furthermore, these vending machines are equipped with advanced features like product details checking and discount management. Customers can conveniently review product information before making a purchase, and discounts can be easily managed to incentivize sales. Besides,
 our vending system provides real-time sales and inventory tracking, accessible from mobile devices. This empowers store owners to stay updated on sales performance and inventory levels remotely, ensuring efficient management of the convenience store.
To gain further insights and make informed decisions, examining customer case studies and references can be incredibly beneficial. Understanding real-world implementations of similar vending machine convenience stores can help in fine-tuning strategies and tailoring the store to meet specific customer needs.
In conclusion, the investment cost of establishing a 24/7 vending machine convenience store depends on various factors like store rent, vending machine expenses, and product inventory. By leveraging the advantages offered by smart fridge vending machines and locker/vending machine free match, entrepreneurs can set up a thriving and customer-centric convenience store. For those planning to venture into the world of vending machine convenience stores, exploring the solutions provided by our company and requesting a quotation will pave the way toward a successful and profitable business endeavor.
---
About Us
China's NO.1 Smart Fridge Vending Machine Exporter
China's Top 3 Vending Machine Exporter
8 Years. 

Production experience

50 Countries.

 Exported to 50+ countries

30,000 Machines. 

In the field

16,000 ㎡. 

Production base

800 Machines.

 Monthly production capacity
For more information about us, please click this link.
---
Contact Us
Email: nate@micronvending.com
Whatsapp: +8613826225189
Skype: nate.ye2
WeChat: 13826225189