Revolutionizing the Vending Industry: The Rise of AI Visual Smart Fridges
2023-07-11
In the ever-evolving vending industry, have you been captivated by the intriguing developments taking place? Perhaps you've stumbled upon vending machines boasting alluring designs, companies implementing enhanced marketing strategies, or the emergence of RFID technology integrated into smart fridges. Undoubtedly, these innovations have revolutionized marketing and industrial design within the vending sector. However, it is crucial to note that while they represent significant advancements, they do not signify groundbreaking technological breakthroughs.
Within this industry, there is one particular innovation that demands our utmost attention—the integration of AI visual technology within smart fridges. Contrary to being a mere concept, this innovation has already taken shape. In China alone, tens of thousands of AI visual smart fridges are seamlessly operating in offices, apartments, and hotels. Such is the impact of this technology that vending machine sales have experienced a rapid decline in 2023, with AI visual cabinets and gravity cabinets dominating 60% of the market share. The vending industry's landscape is being redefined by the transformative power of AI technology. It is predicted that within the next five years, at least one in every three new vending machines worldwide will embrace the realm of AI visual smart fridges.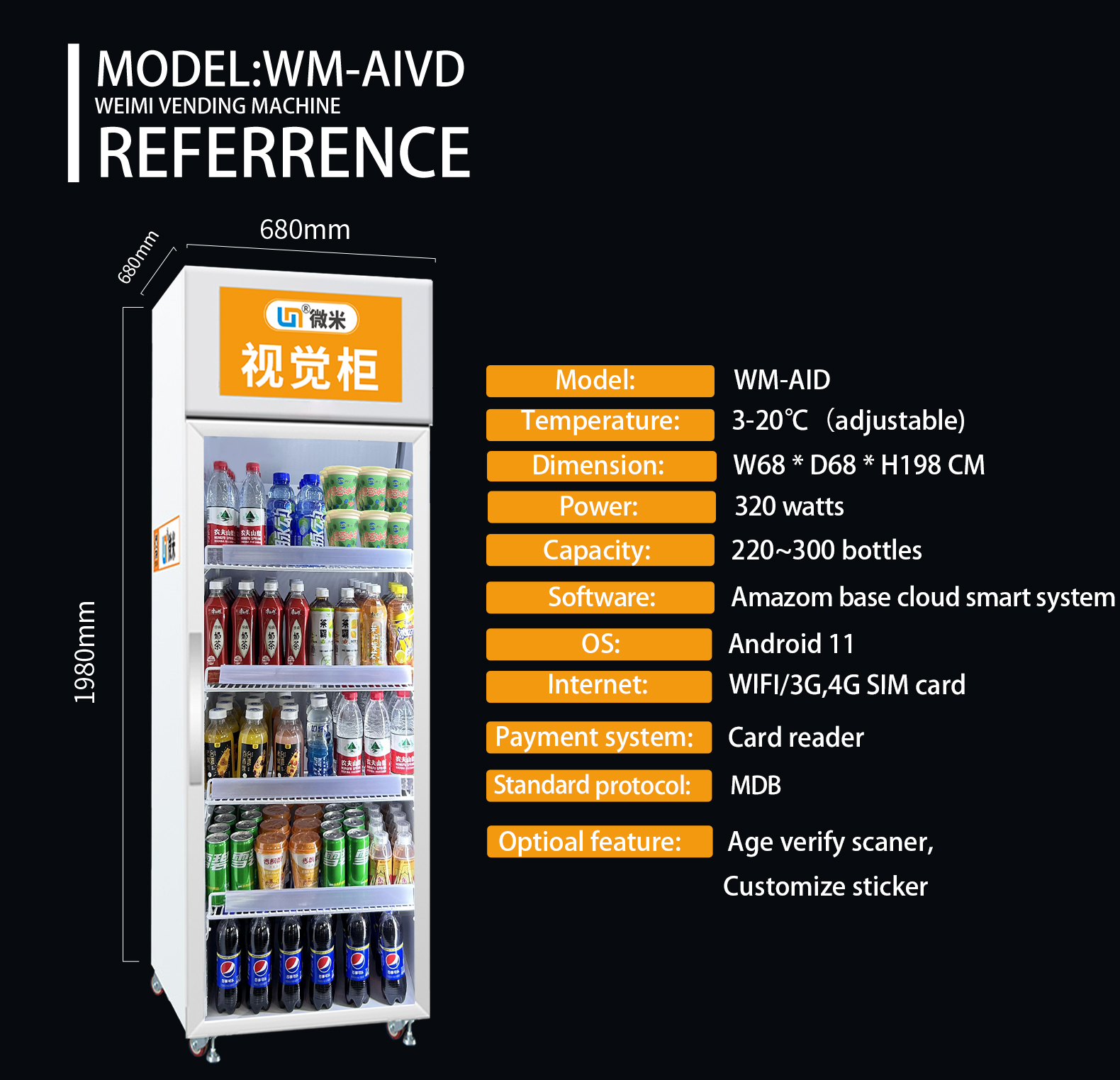 The accelerated growth of AI visual smart fridges can be attributed to their ability to transcend the conventional boundaries of a refrigerator, effectively transforming it into a vending machine. The cost of acquiring such a vending machine is projected to fall below $1,000, while restocking an AI smart fridge will demand only 30% of the time traditionally required.
This reduction in unmanned retail costs is set to ignite a remarkable surge in the vending industry, potentially resulting in multiple times more vending machines in your city within the next five years. The barrier to entry into the vending business will be significantly lowered, eliminating the need for substantial capital investments. Individuals will have the capacity to manage a larger fleet of vending machines, thus presenting numerous entrepreneurial opportunities alongside unparalleled convenience for consumers. Furthermore, this shift will provide food and beverage suppliers with access to low-cost sales channels.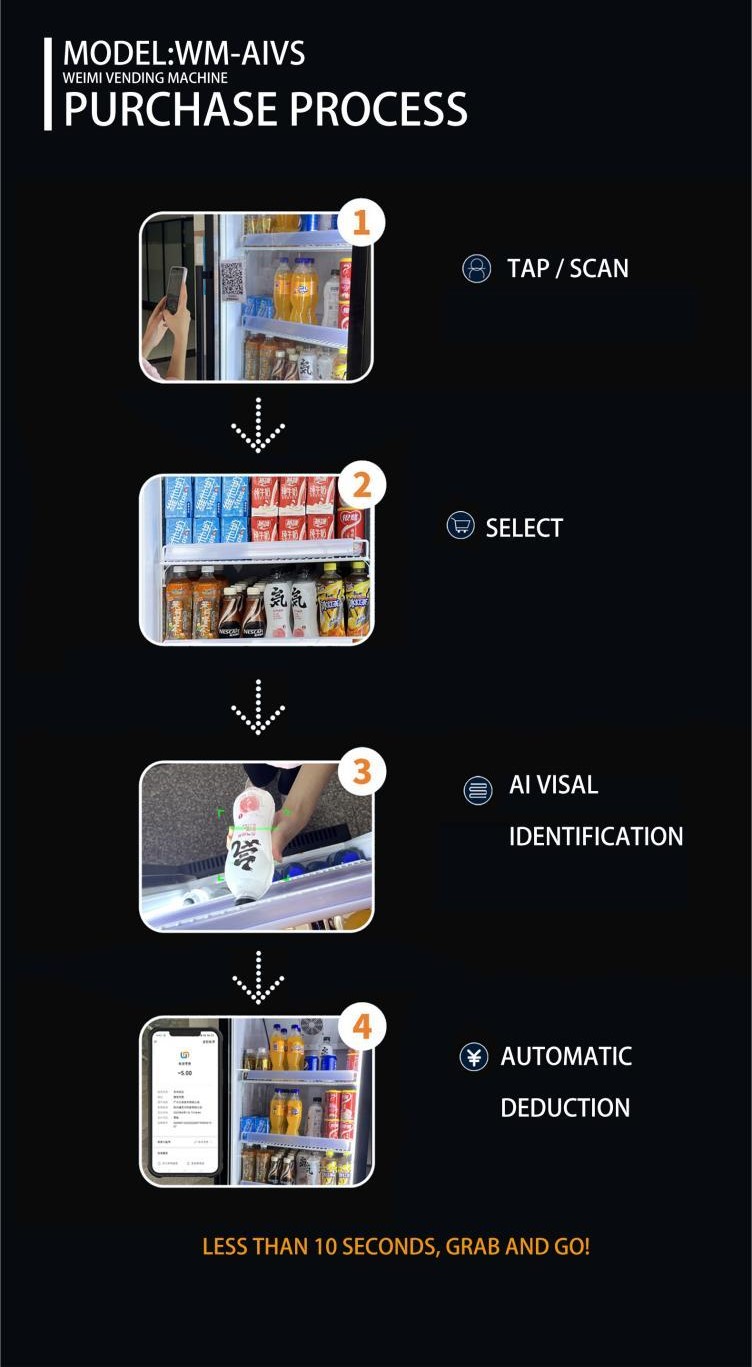 As the leading exporter of smart fridges in China, Micron Smart Vending is on the verge of introducing the export version of our AI smart fridge vending machine. If you yearn to be at the forefront of driving technological advancements within this industry, we wholeheartedly encourage you to reach out to us. Together, let us seize the opportunities presented by the dawn of the AI era.