24/7 Vending Machine Convenience Store: A Solution for Every Community
2023-07-28
Vending Machine Convenience Store
In today's fast-paced world, the need for convenience stores that cater to the demands of the community round the clock has become increasingly evident. However, traditional brick-and-mortar convenience stores face challenges in operating 24/7 due to the high labor costs involved. To address this issue and fulfill the needs of people during late hours and weekends, the concept of vending machine convenience stores has emerged as a practical and innovative solution.
To establish a successful vending machine convenience store, there are several crucial steps that need to be followed. First and foremost, the ideal location for the store must be identified. The proximity to residential areas, schools, hospitals, or other high-traffic zones plays a vital role in ensuring maximum footfall and customer convenience. 
Once the location is secured, the next step is to select the appropriate type of vending machine to cater to the diverse needs of the community. Two main options come to the forefront: smart fridge vending machines and locker vending machines, each with its unique set of advantages. 
The smart fridge vending machines offer a wide variety of products, ranging from refreshing beverages to ready-to-eat meals, fresh fruits, vegetables, ice cream, and frozen meat. What sets them apart is the ability to sell products by weight, allowing customers to purchase exactly what they need. This flexibility not only reduces food wastage but also provides customers with greater control over their purchases.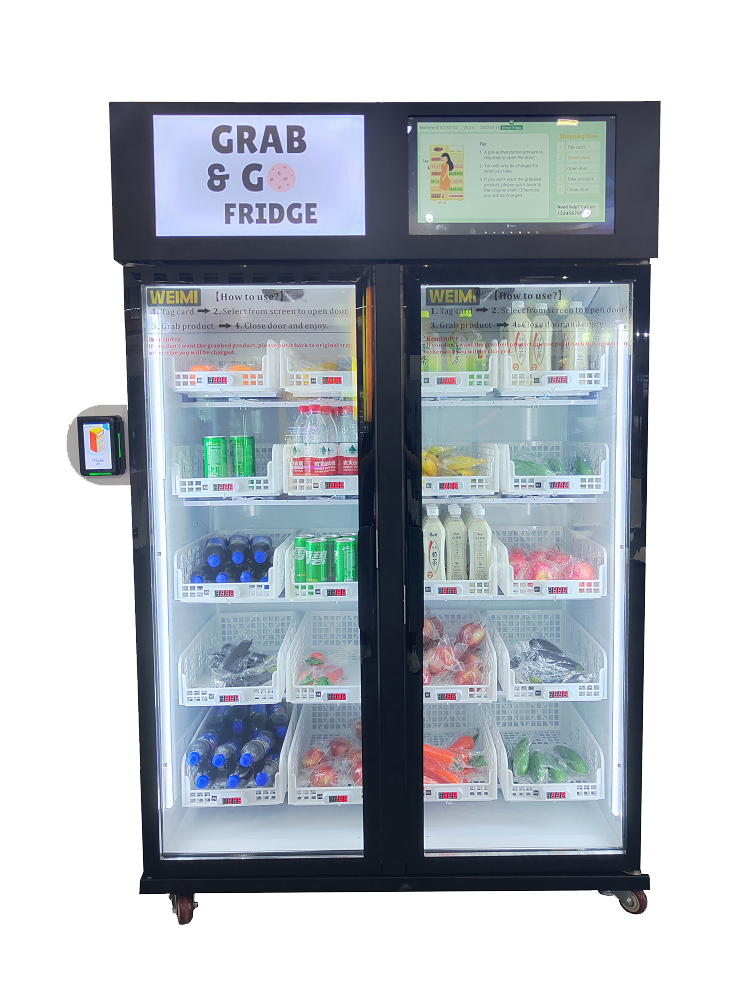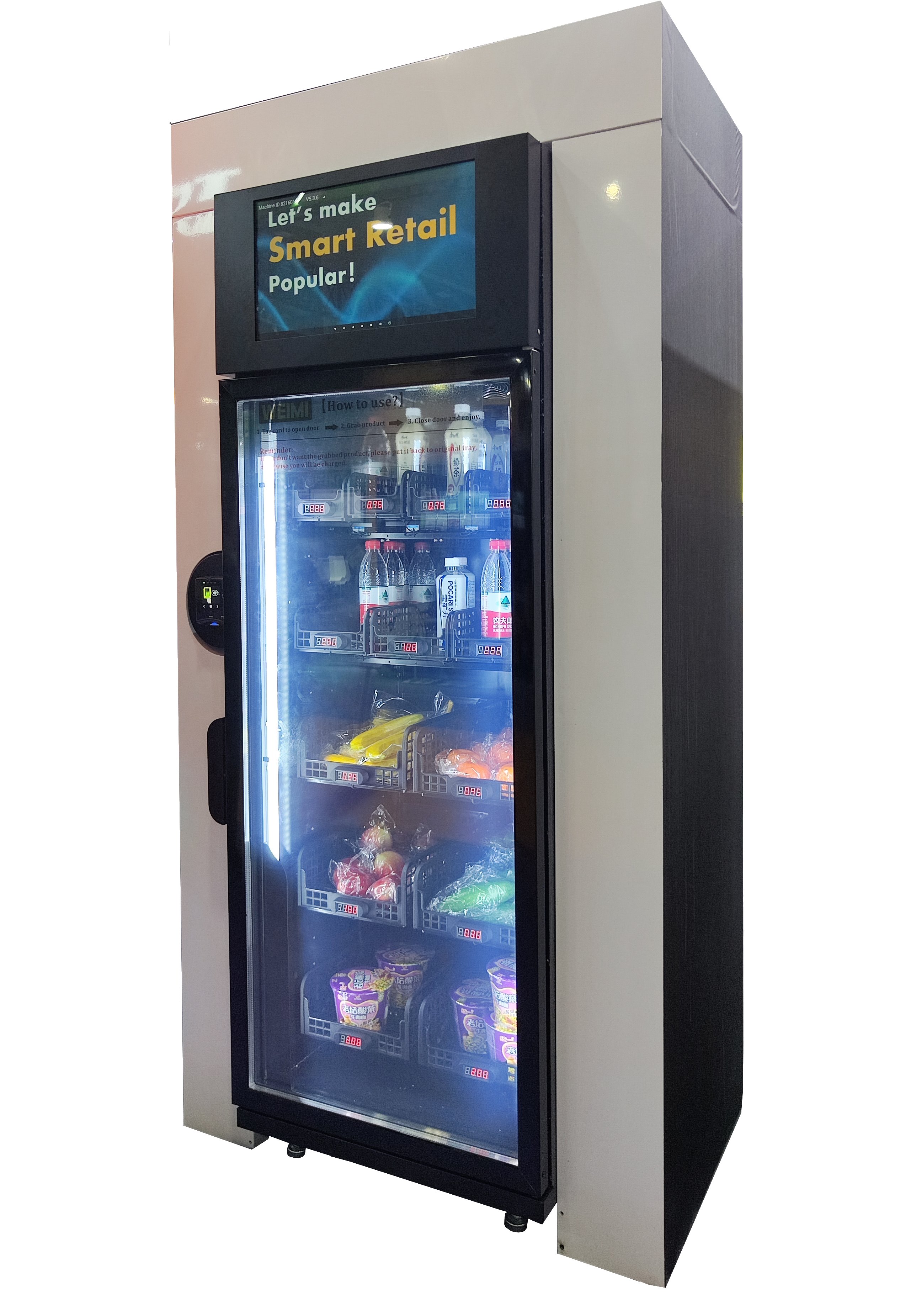 On the other hand, locker vending machines come equipped with cooling, ambient, and freezer lockers. Multiple lockers can be controlled and managed through a unified payment system, providing an array of products without compromising on space or convenience. With features like product details checking, discount management, and real-time sales/inventory tracking accessible from mobile devices, the vending machine shopping experience becomes effortless and enjoyable for operators and customers.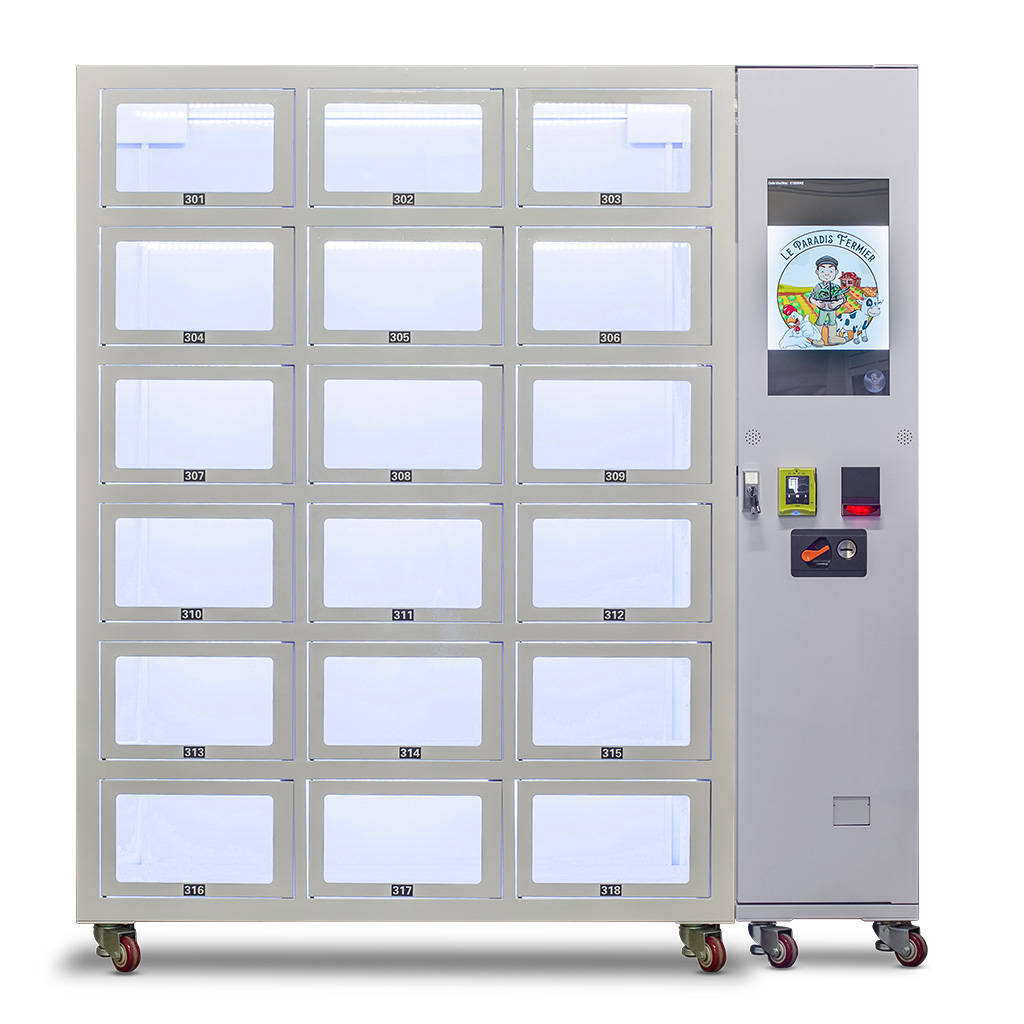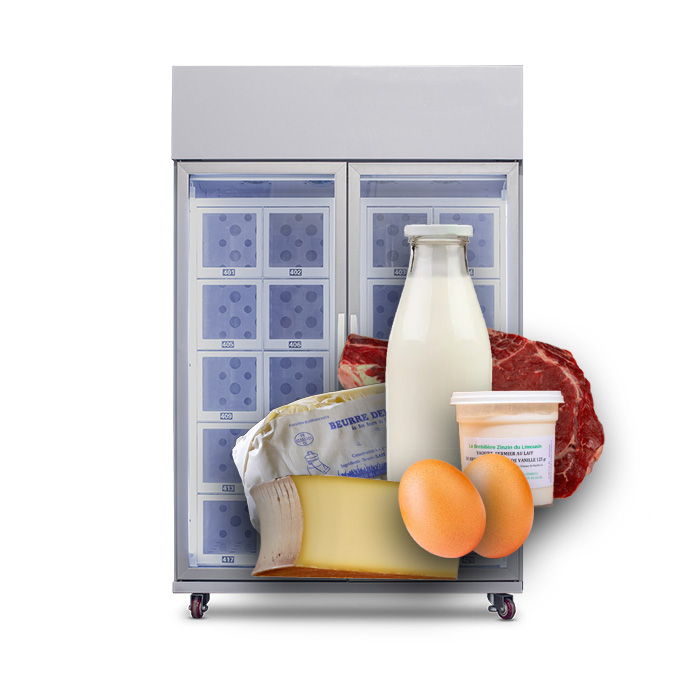 The next crucial aspect is to commence the convenience store's operations and continuously optimize sales data by adapting to customer preferences. Regularly changing the product offerings and introducing attractive promotions can keep the store fresh and enticing, ensuring a loyal customer base and sustained success. 
Our vending machine solution provides an all-encompassing answer to these requirements, ensuring an efficient operation. The smart fridge vending machines and locker vending machines we offer are equipped with advanced features that enhance the shopping experience for the end customer. From supporting multiple purchases in a single transaction to providing real-time sales and inventory updates accessible via mobile, our vending machines are designed to streamline the convenience store experience. 
Every community deserves the accessibility and convenience of a 24/7 vending machine convenience store. By embracing this innovative concept and investing in the right vending machine solutions, entrepreneurs and business owners can not only cater to the ever-evolving needs of their customers but also create a thriving and sustainable venture. 
Take the first step towards transforming your community's shopping experience.

Contact us

now for a quotation and let our vending machine solutions revolutionize the way people access essential goods and services, day or night! 
---