24-Hour Vending Machine Convenience Stores: Transforming Retail with Innovation and Efficiency
2023-08-18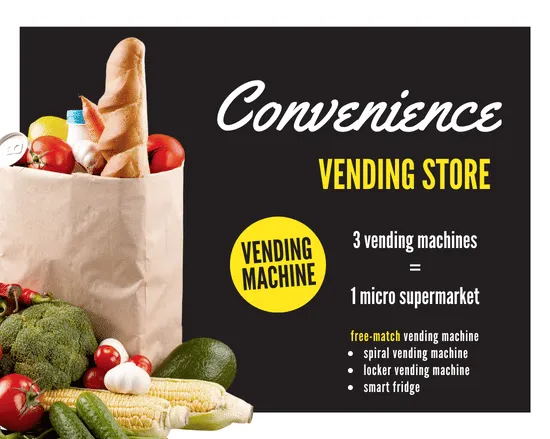 In recent years, the concept of 24-hour vending machine convenience stores has been gaining traction as a groundbreaking innovation in the retail industry. This novel approach offers numerous benefits to operators, including cost reduction, improved operational efficiency, and enhanced revenue generation. The concept is still in its developmental stage, presenting a unique market opportunity with relatively low competition.
One of the primary advantages of 24-hour vending machine convenience stores is the potential for cost savings. Traditional retail stores require significant overhead costs associated with staffing, utilities, and other operational expenses. By eliminating the need for human staff during operating hours, operators can drastically reduce these costs. The absence of labor expenses not only improves profitability but also allows for round-the-clock operations, catering to customers' needs at any time of the day.
Furthermore, the 24-hour availability of these stores provides a competitive edge. With traditional stores adhering to fixed operating hours, vending machine convenience stores can capture customers seeking convenience and flexibility beyond regular business hours. This flexibility
contributes to increased footfall and sales.
Collaboration with multiple brands is another avenue for generating revenue in vending machine convenience stores. Operators can partner with various manufacturers and suppliers to stock a diverse range of products. For instance, operators can source products from major manufacturers and offer them space on the store's digital screens for advertising purposes. This symbiotic relationship benefits both the retail store and the brands involved, generating additional income streams.
The low operational costs and high-profit margins associated with vending machine convenience stores also make them an attractive business model. A case in point is the unmanned fresh produce supermarket in Guangzhou's Panyu district, where smart vending machines are used to sell fruits, vegetables, snacks, beverages, frozen goods, seafood, and more. Customers can easily make purchases through their smartphones, selecting the items they need and completing transactions seamlessly.
Our calculations reveal a significant cost differential when comparing the utilization of eight traditional spiral vending machines, each priced between $2149 to $2255, to our innovative solution. Instead of these large and bulky machines that can only accommodate a limited variety of snacks and drinks, our model streamlines the process with only three machines: a spiral vending machine ($2239), a smart fridge ($2668), and a locker vending machine ($3570). This optimized setup caters to a diverse range of products, including pre-made meals, fruits, vegetables, ice cream, milk, fragile items like wine, glass-bottled beverages, and even fresh produce, eggs, frozen meat, seafood, cakes, flowers, and electronics through the locker. The system supports up to 8 machines working in tandem with a shared payment system, thus reducing costs significantly.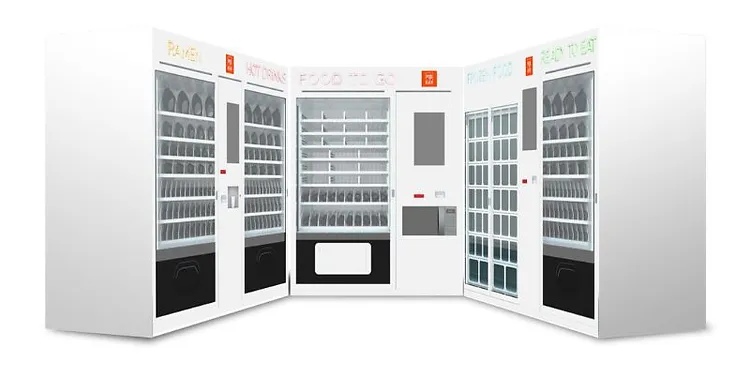 Furthermore, our vending machine is equipped with an intelligent management system. Operators can remotely control the machines via mobile or computer, accessing real-time inventory updates, order details, and sales data. This remote management capability extends to temperature controls, lighting, screen content, and advertisement uploads. Any operational issues, like low stock or network instability, trigger prompt email notifications to the operator, facilitating swift remedies to prevent disruptions.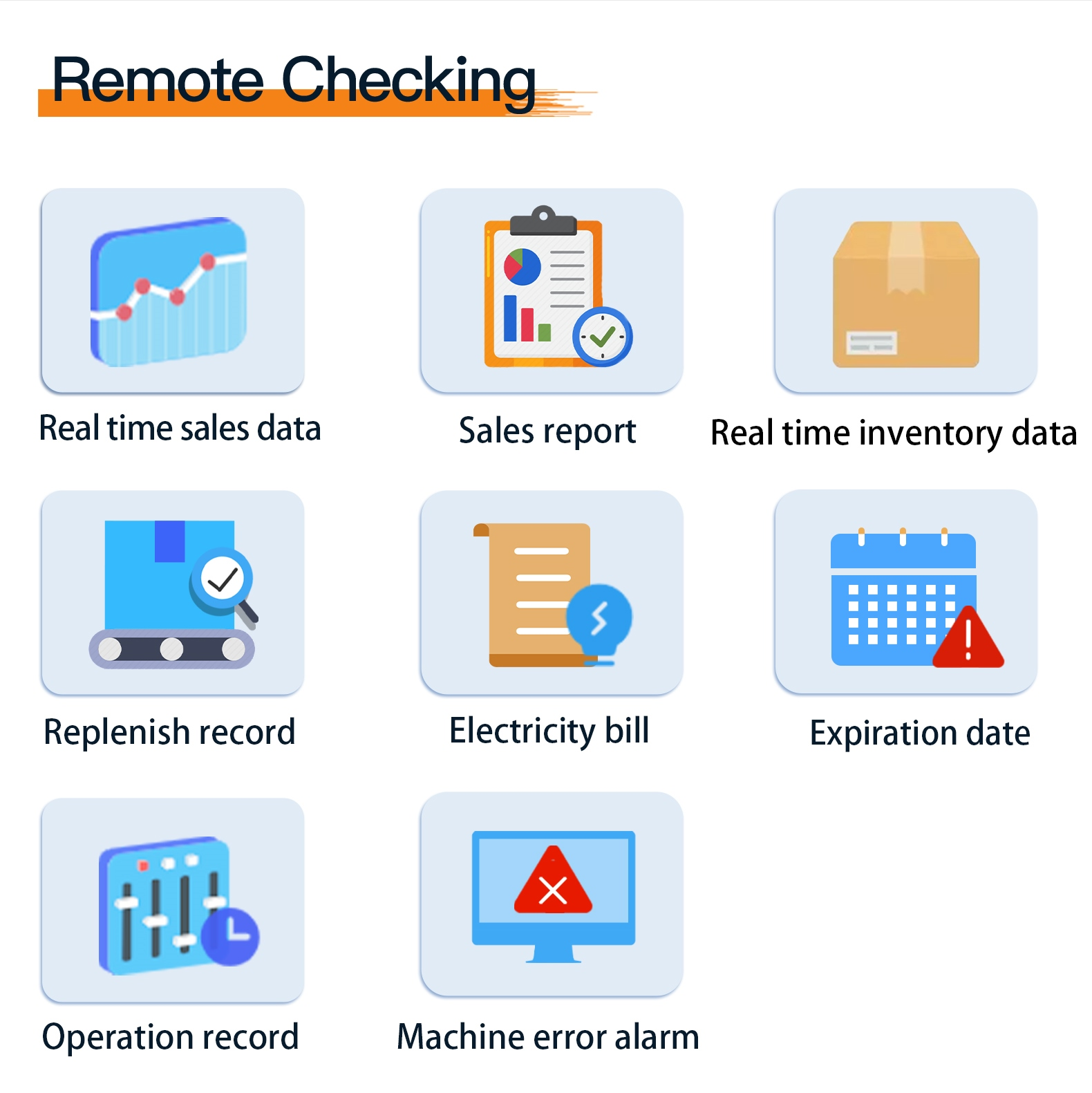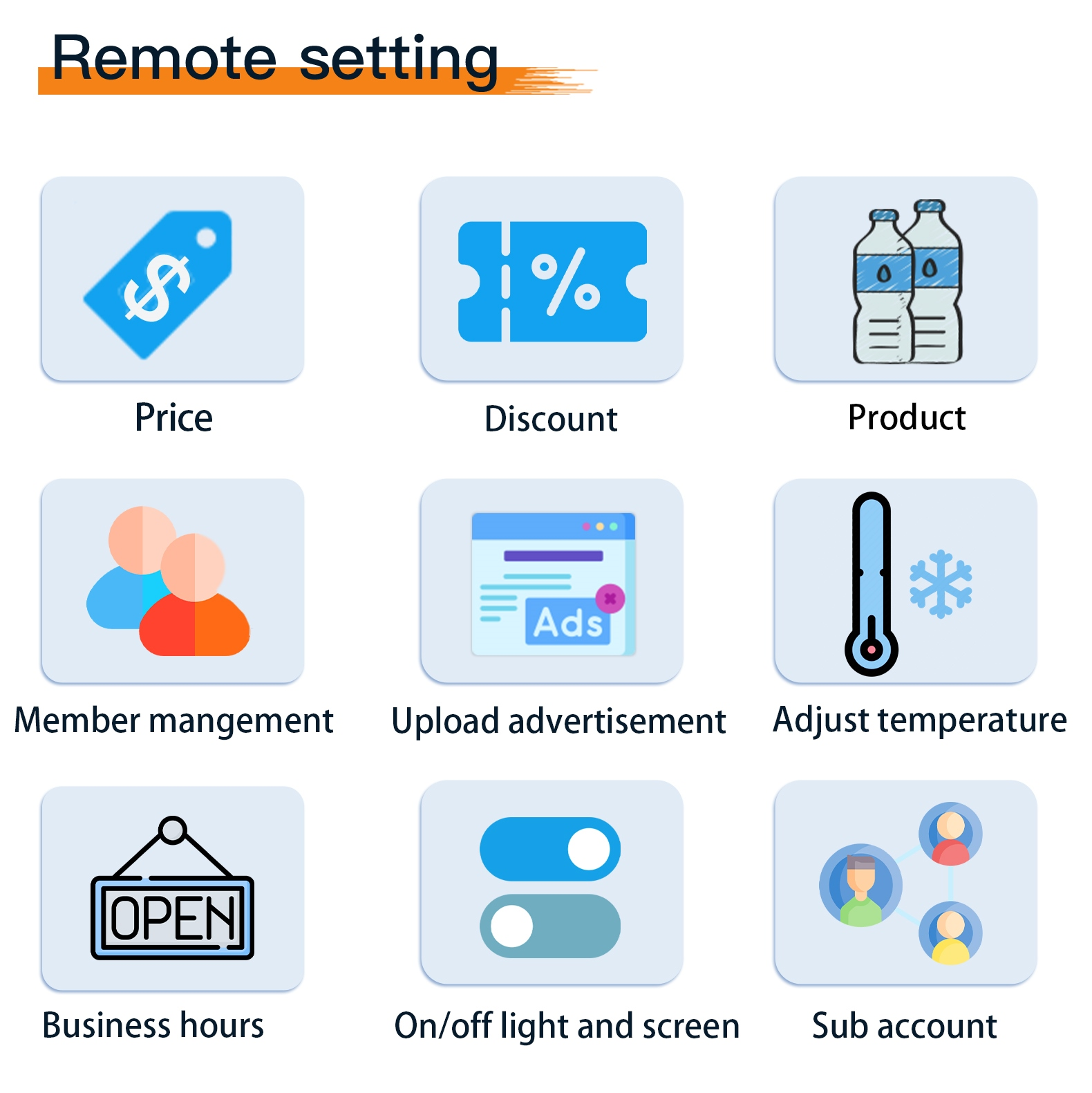 The customer experience is also greatly improved in vending machine convenience stores. With user-friendly interfaces, customers can effortlessly navigate the selection process, view product details, and make payments using a variety of methods, including card payments, cash, and e-wallets. For age-restricted products like tobacco and alcohol, age recognition systems can be integrated, providing a secure and efficient purchasing process.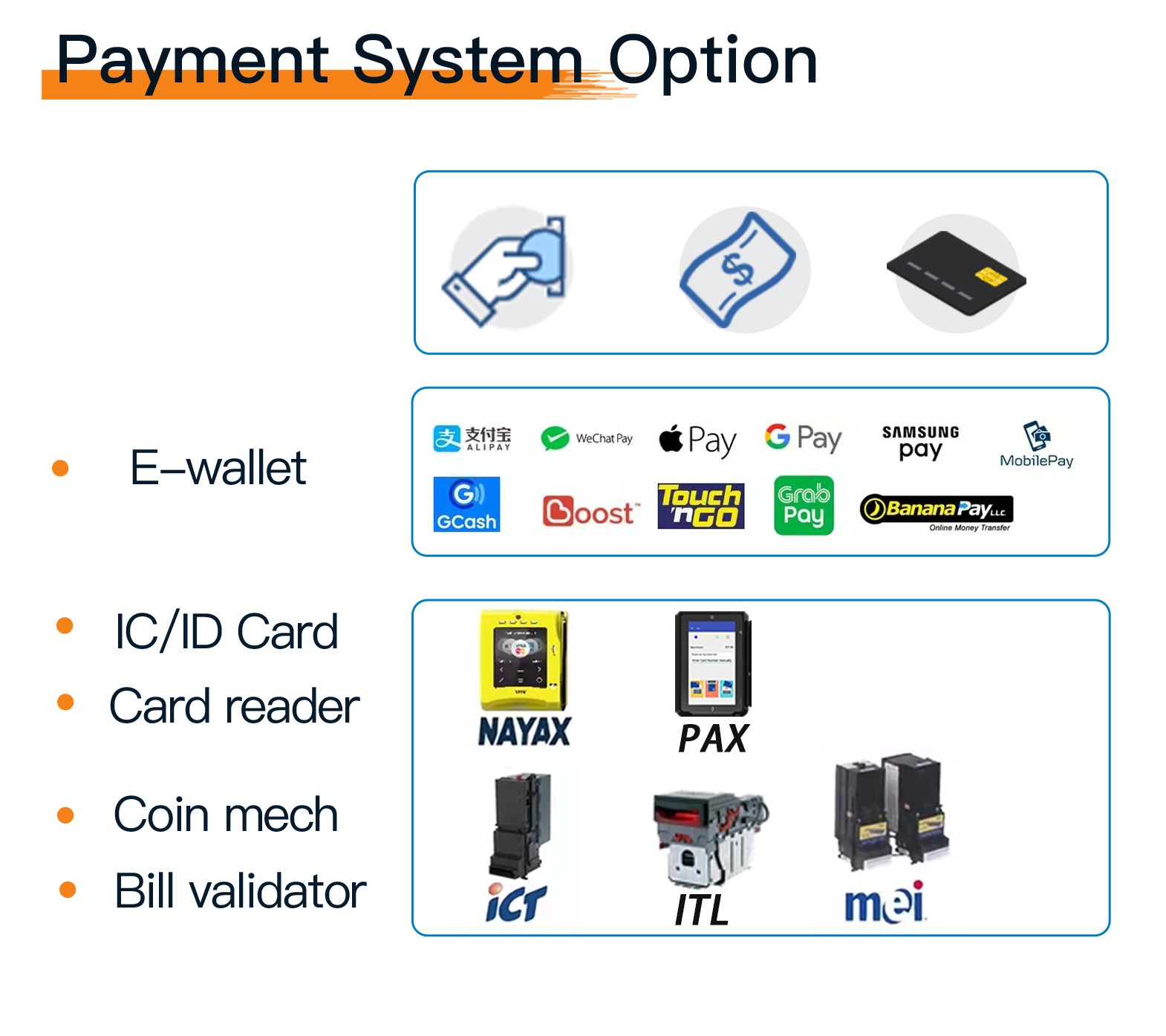 In conclusion, 24-hour vending machine convenience stores present a host of advantages for operators. They offer reduced operational costs, an extensive range of products, minimal restocking time, efficient space utilization, streamlined management, and a shared payment system. Ultimately, the integration of cutting-edge technology and a customer-centric approach sets the stage for a revolutionary shopping experience that caters to modern consumers' needs.
---
About Us
China's NO.1 Smart Fridge Vending Machine Exporter
China's Top 3 Vending Machine Exporter
8 Years.

 Production experience

60 Countries.

 Exported to 60+ countries

30,000 Machines.

 In the field

16,000 ㎡.

 Production base

800 Machines.

 Monthly production capacity
For more information about us, please click this link.
Contact Us
Email: nate@micronvending.com
Whatsapp: +8613826225189
Skype: nate.ye2
WeChat: 13826225189