A Lucrative Venture with Cotton Candy Vending Machine
2023-07-07
Get ready to satisfy your sweet tooth like never before with the full-automatic cotton candy vending machine , which is set to take the confectionery world by storm. This game-changing vending machine now is not only a delectable treat for all ages but also a highly profitable business opportunity for aspiring entrepreneurs.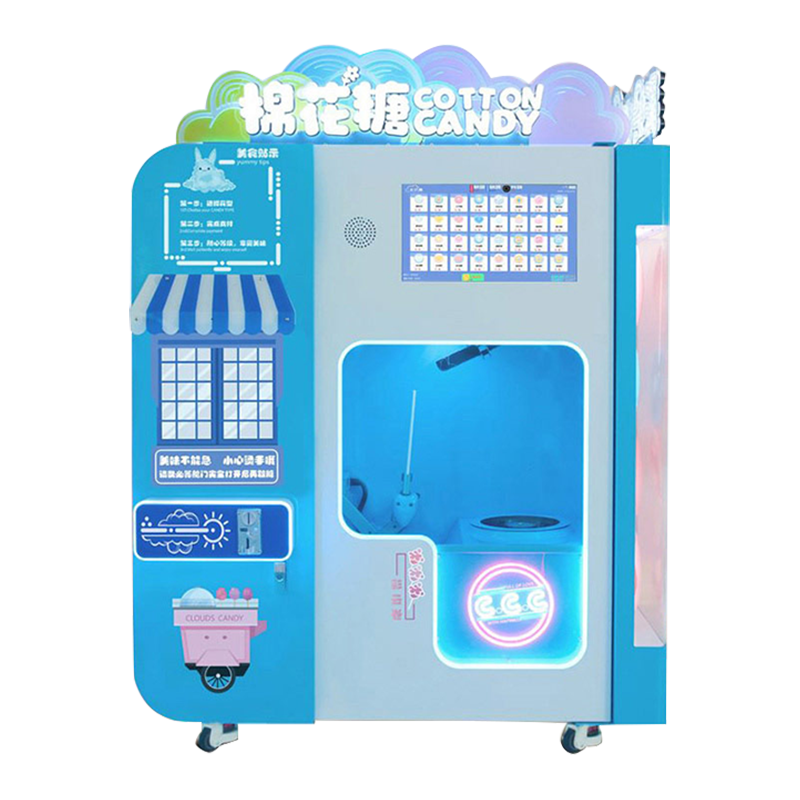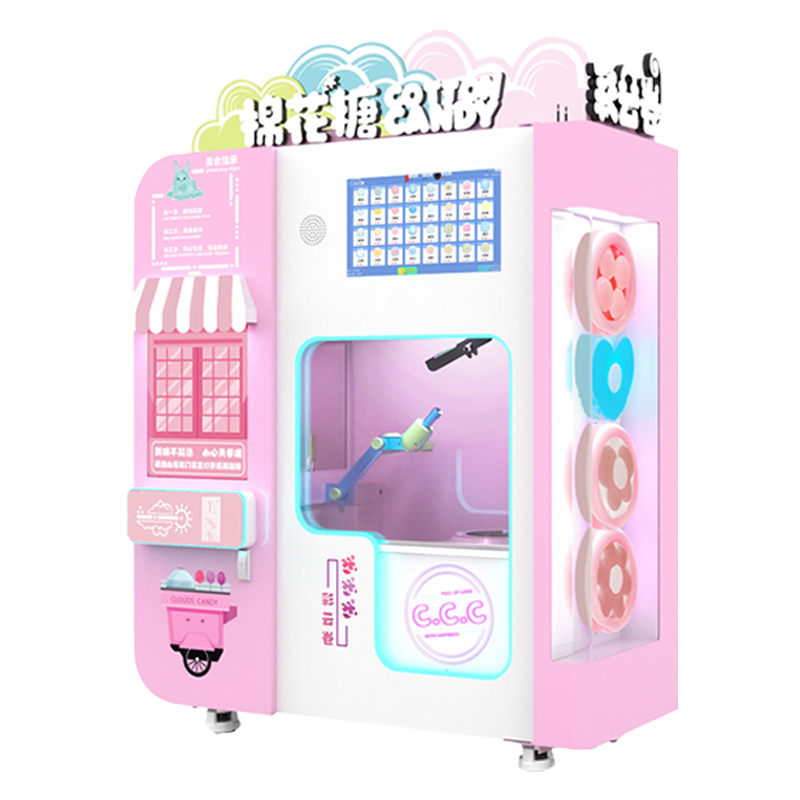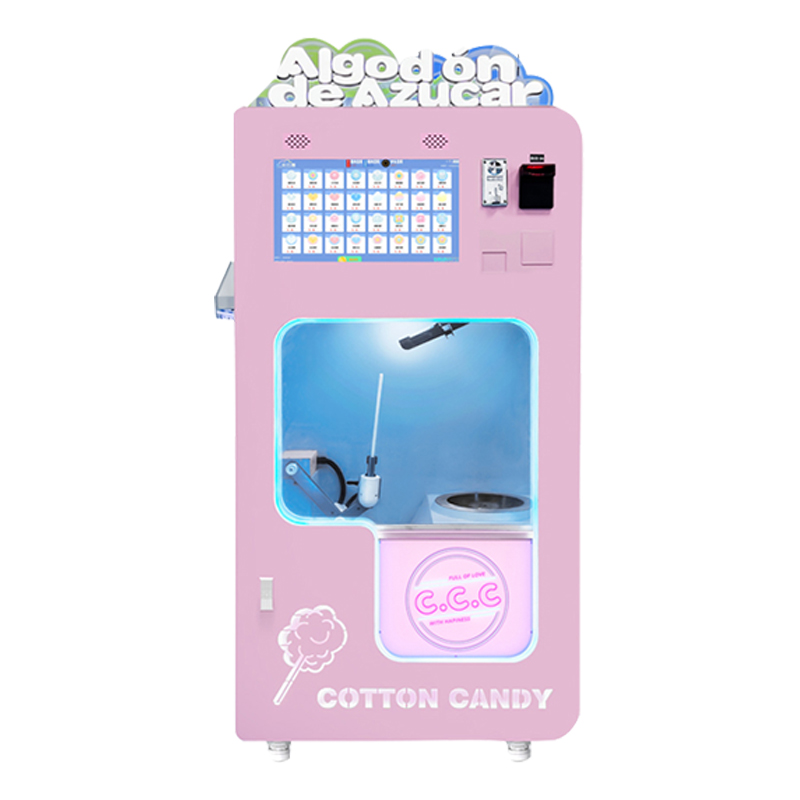 Cotton candy, once considered a carnival staple, is undergoing a remarkable transformation. This cutting-edge vending machine offers an array of vibrant and delicious flavors, making it an irresistible indulgence for sweet enthusiasts everywhere from children to adults.
What sets our full-automatic cotton vending machine apart from traditional cotton candy machines is its convenience and versatility. The vending machine is equipped with intelligent technology that ensures a fluffy and perfectly spun cloud of sugary delight with every purchase. Customers simply approach the machine, select their desired flavor, and watch in awe as the machine crafts their cotton candy masterpiece right before their eyes. 
But what makes the cotton candy vending machine truly a goldmine for entrepreneurs is its profitability. With the growing demand for unique and immersive food experiences, this automated cotton candy vendor is a surefire hit. Here's why: 
Low Overhead Costs: Compared to traditional brick-and-mortar businesses, cotton candy machine eliminates the need for expensive rent, utilities, and staffing. This reduces overhead costs significantly, allowing entrepreneurs to maximize their profits.

High Margins: Cotton candy production is remarkably cost-effective, with ingredients being inexpensive and readily available. With a low production cost, entrepreneurs can enjoy substantial profit margins with each sale.

Versatile Locations: Cotton candy vending machines can be placed in a wide range of high-traffic locations, including shopping malls, amusement parks, movie theaters, and even busy street corners. Its eye-catching design and mouthwatering flavors are sure to attract customers and drive sales.

Seasonal Appeal: While cotton candy is a popular treat year-round, it experiences a surge in demand during special occasions, festivals, and holiday seasons. Entrepreneurs can capitalize on these peak periods to generate substantial revenue.

Easy Maintenance: The cotton candy machine is designed with ease of use and maintenance in mind. With simple cleaning requirements and straightforward operational procedures, entrepreneurs can focus on growing their business rather than dealing with complicated machinery.​​​​​​
If you've been searching for a lucrative business opportunity that combines innovation, indulgence, and profitability, look no further than a cotton candy machine. The time is ripe to take a sugary plunge into the exciting world of automated cotton candy vending and turn your entrepreneurial dreams into a mouthwatering reality.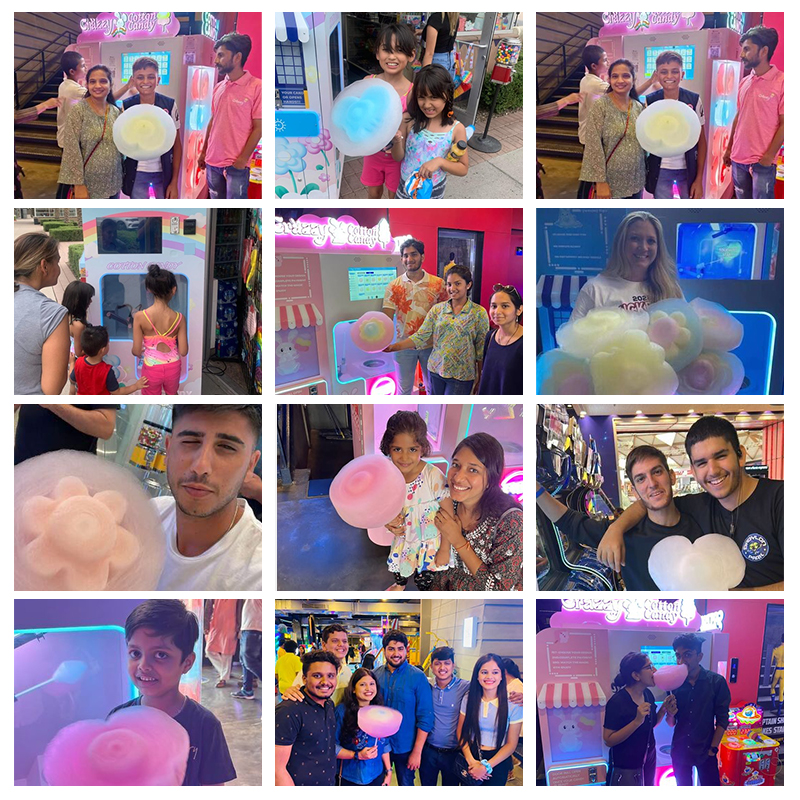 Contact us today to learn more about cotton candy vending machines and how you can become a part of this confectionery revolution.
China's NO.1 Smart Fridge Vending Machine Exporter
China's Top 3 Vending Machine Exporter
8 Years. Production experience
50 Countries. Exported to 50+ countries
30,000 Machines. In the field
16,000 ㎡. Production base
800 Machines. Monthly production capacity
For more information about us, please click this link.
---
Contact Us
Email: nate@micronvending.com
Whatsapp: +8613826225189
Skype: nate.ye2
WeChat: 13826225189