Micron ice cream cheese vending machine in UK
2022-09-01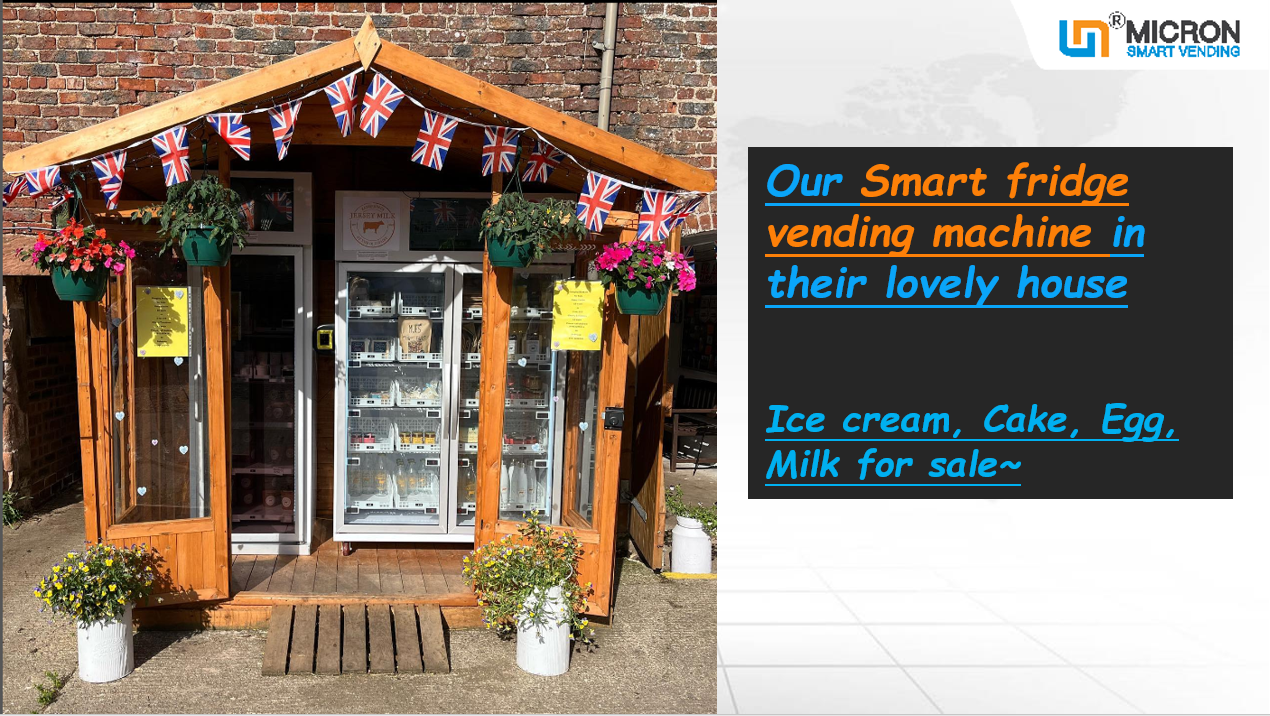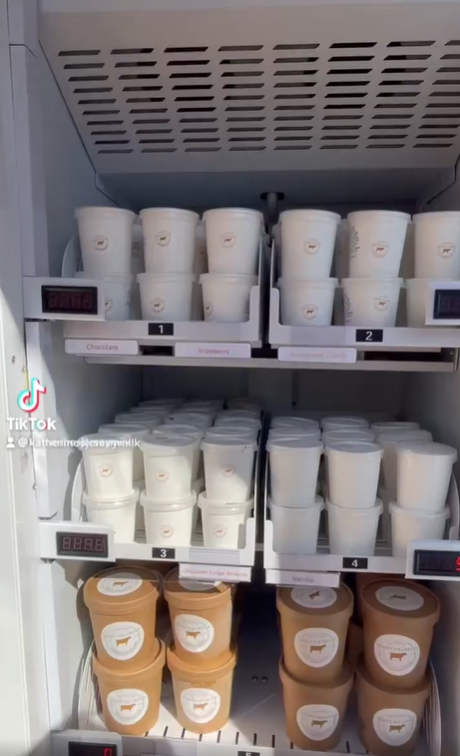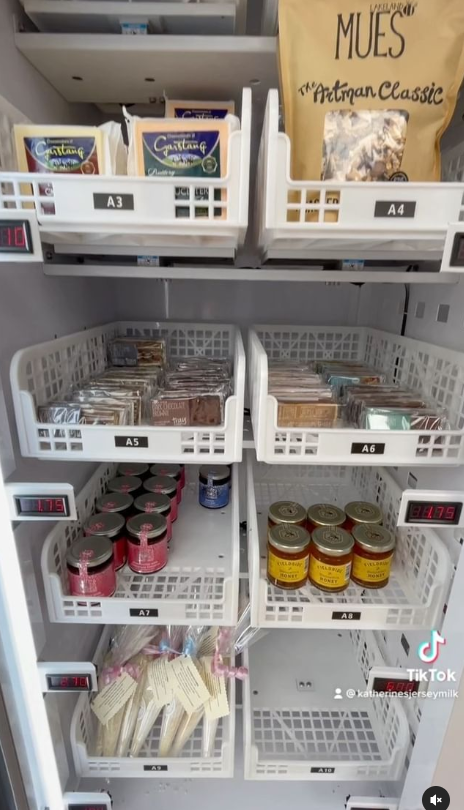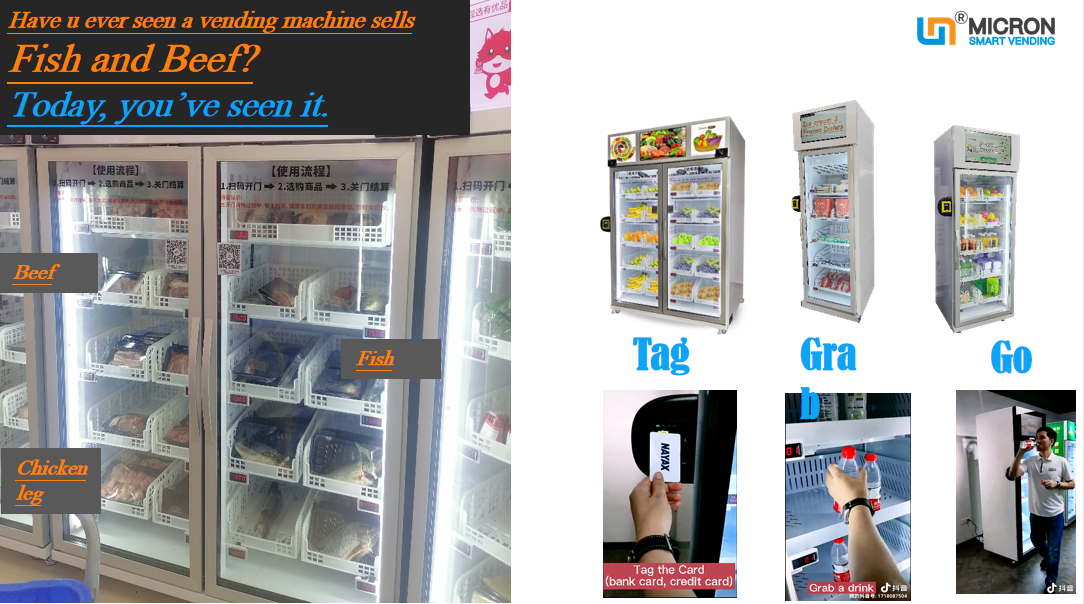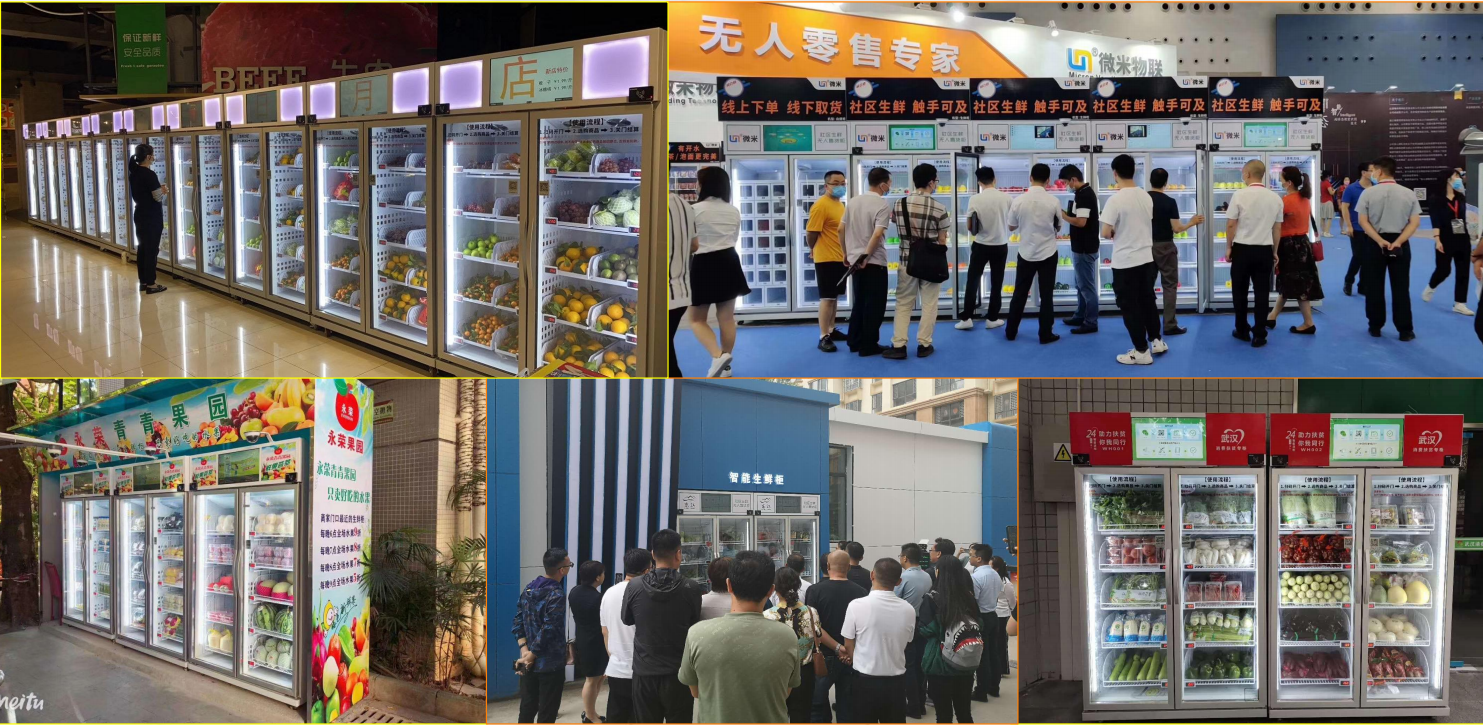 Our smart fridge vending machine on farms in the UK sells ice cream, cheese, jam, nuts...
This smart fridge vending machine can sell various products, and has a cooling system:-18℃~20℃, it can sell frozen meat, ice cream and cold drinks.
Why choose smart fridge vending machine?
1. Friendly to fragile products like glass bottle drink(beer,wine), egg, cake.
2. Friendly to irregular products like vegetable
3. Quick shopping flow: Grab&Go, you just need to swipe your card, open the door, grab the product you want and go.
4. No stucking and dropping: Just like taking a drink from the fridge at home. You don't have to worry about the product getting stuck.
5. Smart software system: You can remotely control the smart fridge on your phone and computer.
Turn on/off the machine(light, screen, AC).

Check the sales data and inventory.

Upload pictures and advertisements on the machine's screen.

Set products' prices and discounts.
If you're interested in this vending machine, please contact us.
More information for this smart fridge: Micron smart fridge vending machine